Three former Houston Texans cheerleaders claimed in a federal lawsuit this week they were subjected to harassment – including about their weight and ethnic background – by the team's cheerleading director.
They also claim the director took no action after they reported to have been "physically assaulted by fans."
Alto Gary, the manager of the Texans cheerleading squad, is the only defendant associated with the team named in the lawsuit.
Here is a sample of some of the allegations against her:
During the 2017 football season, Coach Alto told one Cheerleader that she had "belly jelly" and she was a "chunky cheek."
Before one game during the 2017 football season, Coach Alto took a cheerleader to a secluded area of the stadium and duct taped her stomach skin underneath her shorts. Coach Alto then brought that cheerleader in front of the rest of the squad and showed them how much "better it looks." At the next practice Coach Alto pulled out a roll of duct tape and asked said cheerleader if she needed it.
"Coach Alto walked up to a cheerleader and poked her face asking her if she had gained her 'freshman 15' saying she looked like she 'ate a plate of salt,' " the lawsuit alleged.
Alto also allegedly told a Hispanic cheerleader she couldn't have straight hair and if she didn't curl it, Alto said she would "find another Latina girl to replace her."
After one game during the 2017 football season, Coach Alto entered into the cheerleader's locker room wielding scissors and slashing hundreds of balloons, which spelled out "HTC" (Houston Texans Cheerleaders), merely because one cheerleader missed a step during a dance.
Photos: 2018 Texans Cheerleader tryouts
Photos: 2018 Houston Texans Cheerleader Tryouts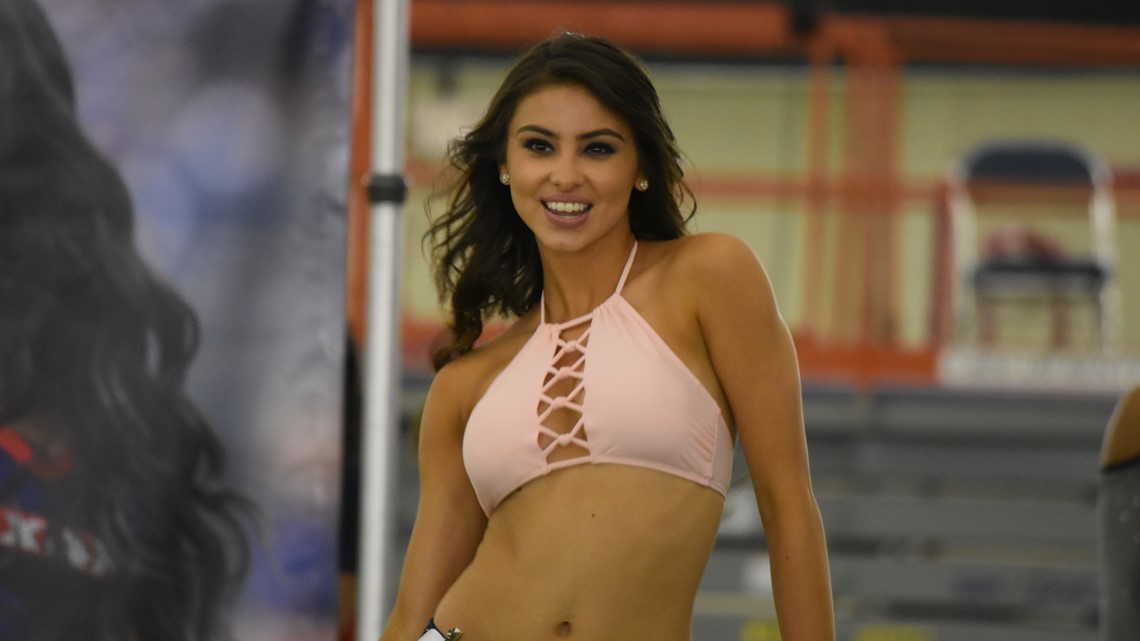 The lawsuit seeks compensation for the team's alleged failure to pay the former cheerleaders for "off-the-clock" and overtime work. The former cheerleaders also claim the team didn't pay the federal mimimum wage of $7.25 an hour.
It's a long shot that the lawsuit will accomplish much, mainly because the former Texans cheerleaders – like most around the NFL – signed contracts that force such disputes into arbitration and bars the courts as a remedy.
But regardless of the outcome, the allegations included brought more scrutiny to the world of NFL cheerleading that's been in the spotlight in recent months over similar claims. The Washington Post was the first outlet to report the lawsuit.
Photos: 2018 Texans Cheerleaders' debut at draft party
Photos: 2018-19 Texans Cheerleaders debut at Draft Party