According to developers, The Peninsula Beach Club and Resort are described as the "crown jewels" of the plan. They feature a private guest clubhouse with twin Olympic pools and cabanas, a bar & grill, and a large event floor with wrap-around shade porches. There will also be a spa and restaurant.
Their plan also includes a private FAA-approved full-service airport just minutes away from the resort itself.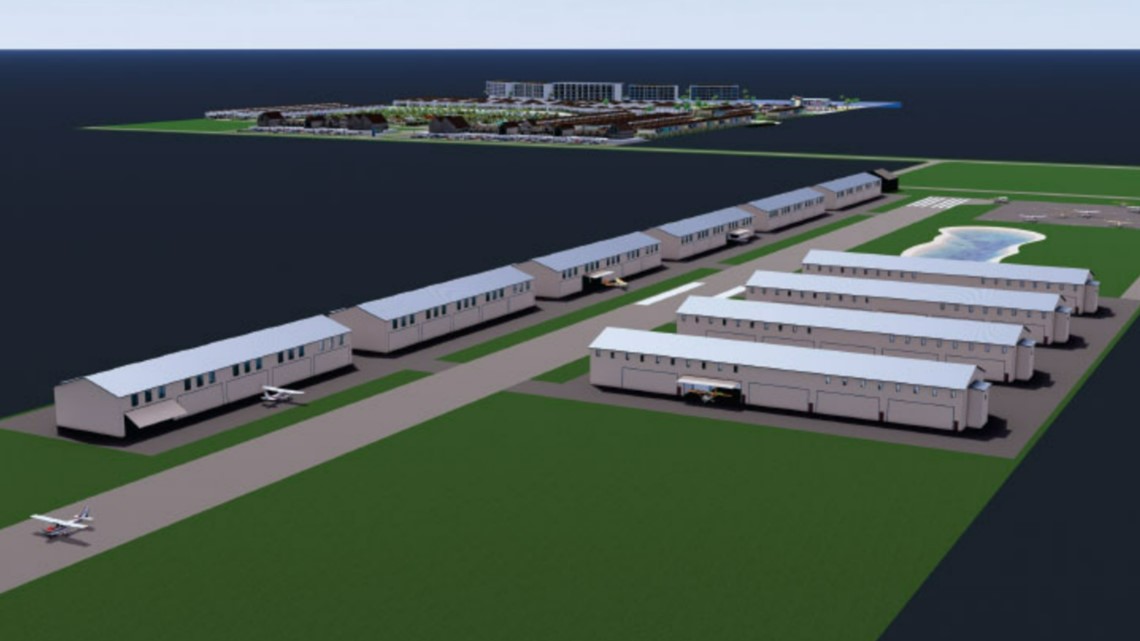 This September will mark 15 years since Hurricane Ike leveled Bolivar Peninsula and efforts to rebuild the coastline are still underway.
"New homes, most of the homes are worth a lot more than they used to be, some of the homes are worth $1 to 2 million," said Bolivar Investment Group Head of Marketing Mike Wiglesworth.
Now Wiglesworth and his group are set to build a unique resort to serve daily, weekly, and long-term rentals.
"We think it will be very successful," Wiglesworth said.
Here is a breakdown of the other aspects of the development:
The Zoo Beachbar & Grill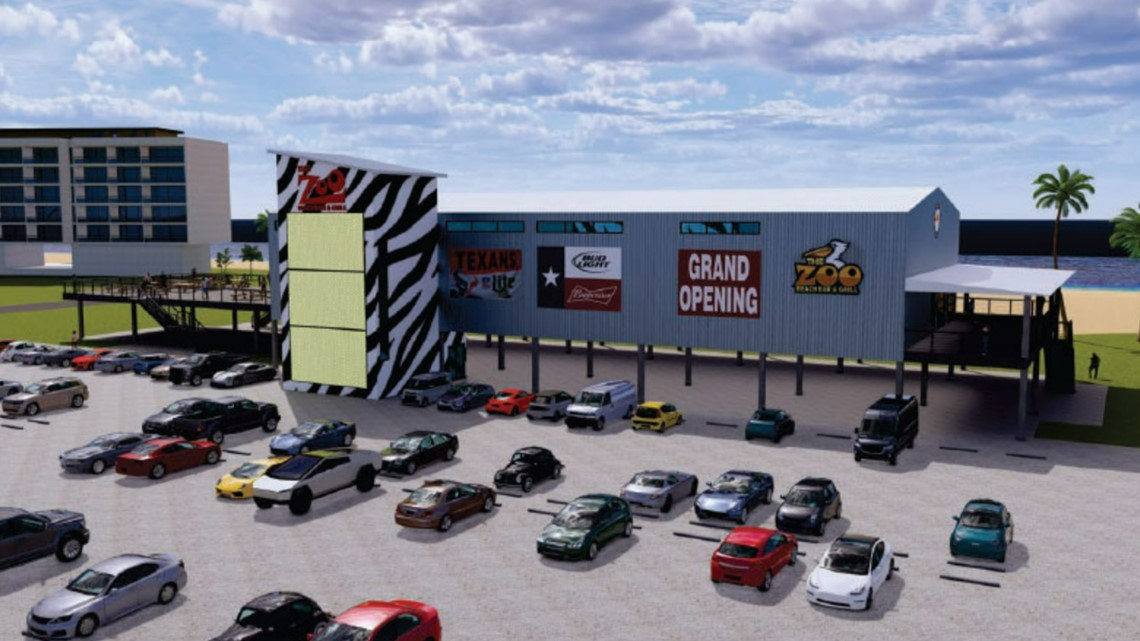 Developers said The Zoo will feature multitudes of big-screen TVs and views overlooking championship beach volleyball and pickleball courts along with other recreational sports.
The Peninsula Resort Cottages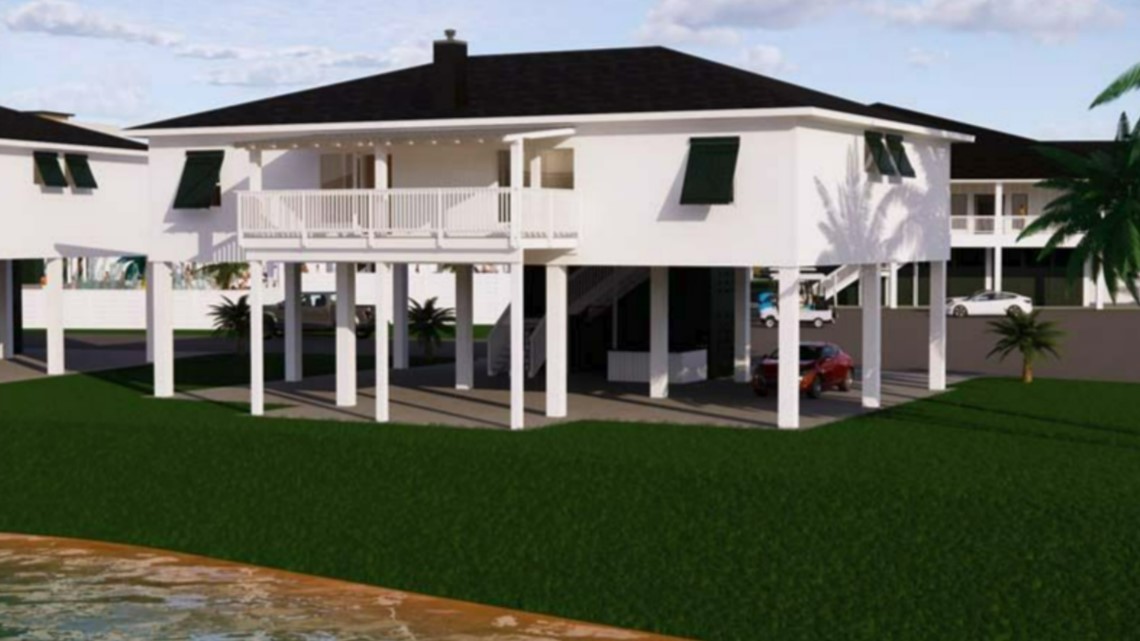 The Peninsula Resort Cottages is a private beach resort comprised of one-, two- and four-bedroom studio cottages on the water with access to the guest clubhouse, Veranda Bar & Grill and swim club, pickle ball courts, recreational lake, beach cart trails and more.
These units can accommodate from two to 24 overnight guests. They are available for daily or weekly rental with housekeeping services.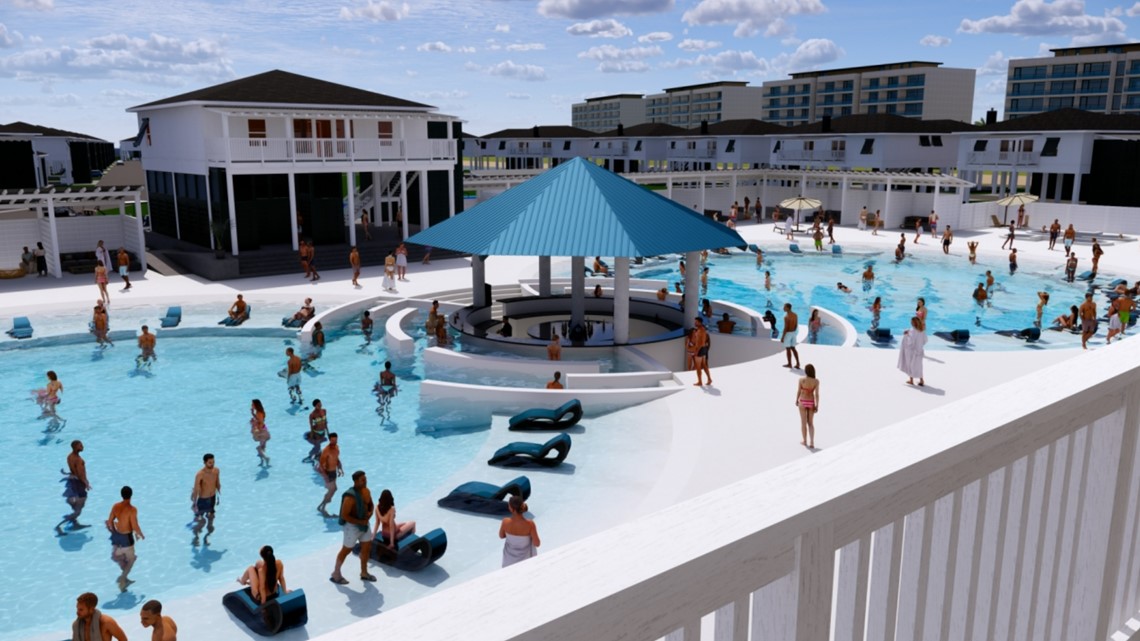 The Peninsula RV Enclave Resort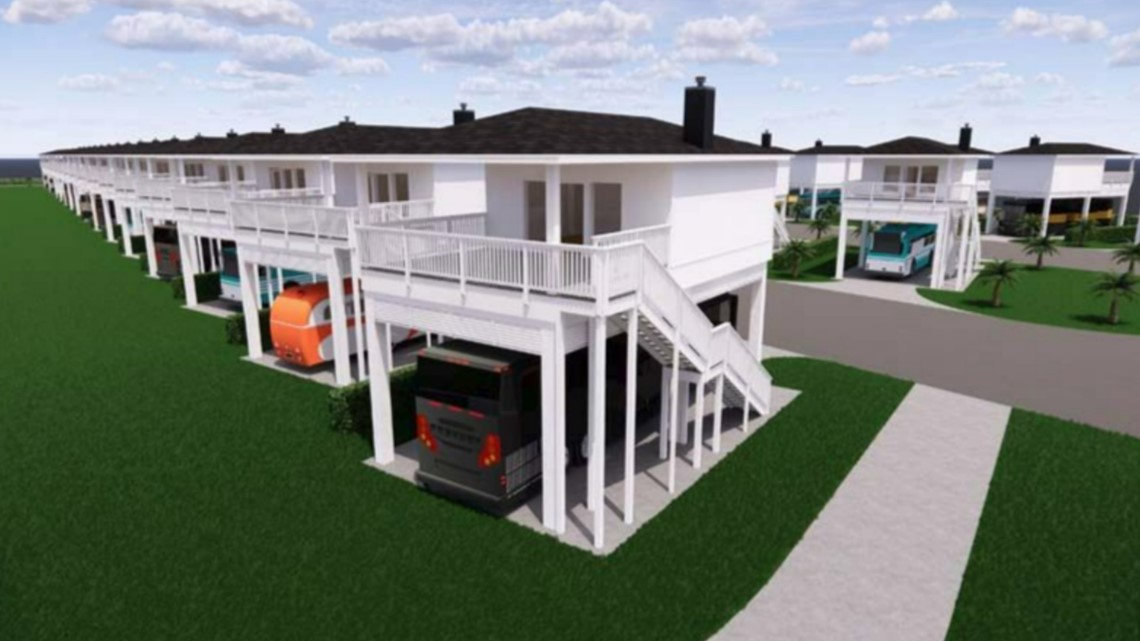 The Peninsula RV Enclave Resort features 50 RV sites with overhead cabins including a kitchen, bathroom, fireplace, and inside/outside entertainment areas with spacious roadways for easy in/out access.
Developers said the park will cater primarily to adults. Also, there will be a dog park, washer/dryer stations, convenience store, golf cart rentals, nature trails, picnic pavilions, and barbecue pits.
The Peninsula Resort Villas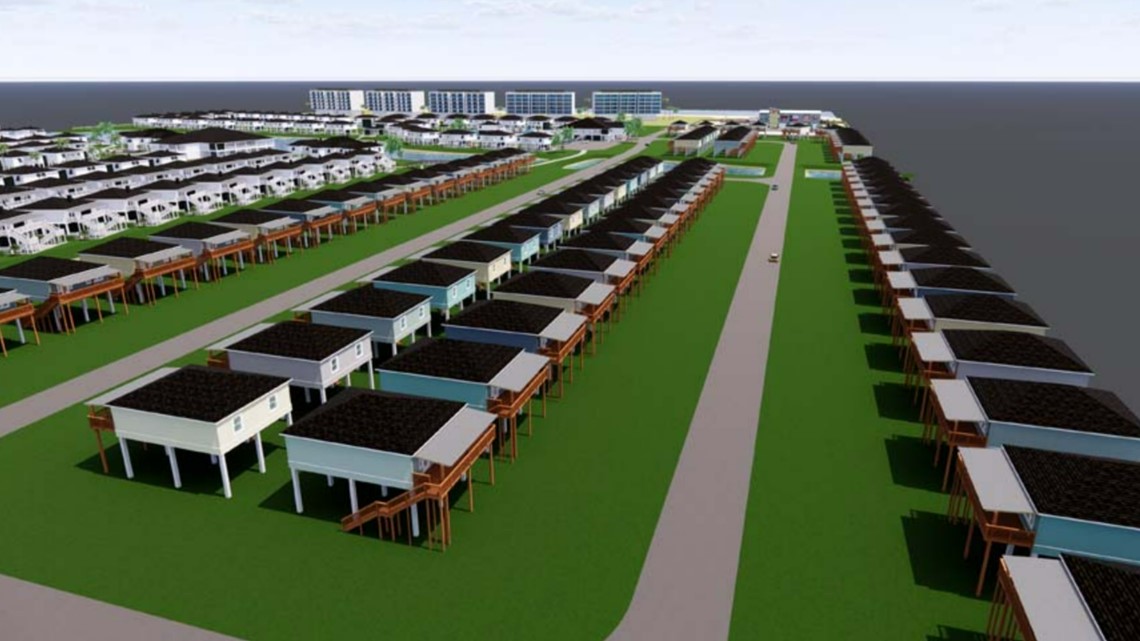 The Peninsula Resort Villas are 90 two- and four-bedroom beach houses up for sale. Developers said the villas feature large entertainment decks, spacious open-truss living areas, hardwood wide plank floors, large open living/dining areas, an entertainment kitchen island with sink, and under-counter wine storage.
They added that the homes are elevated and engineered to withstand hurricane-force winds.
The Peninsula Resort Condo Towers
The Peninsula Resort Condo Towers is an exclusive, seaside community that will consist of 160 units of one-, two- and three-bedroom beachfront condominiums located in five towers.
Developers said they will feature large extended beachfront decks elevated for ocean views. The condos will have elevators, guest parking, and storage on private access driveways.
These units will be placed into a centralized reservation system managed by the developers for the owners to opt-in for leasing.
Merchants' Row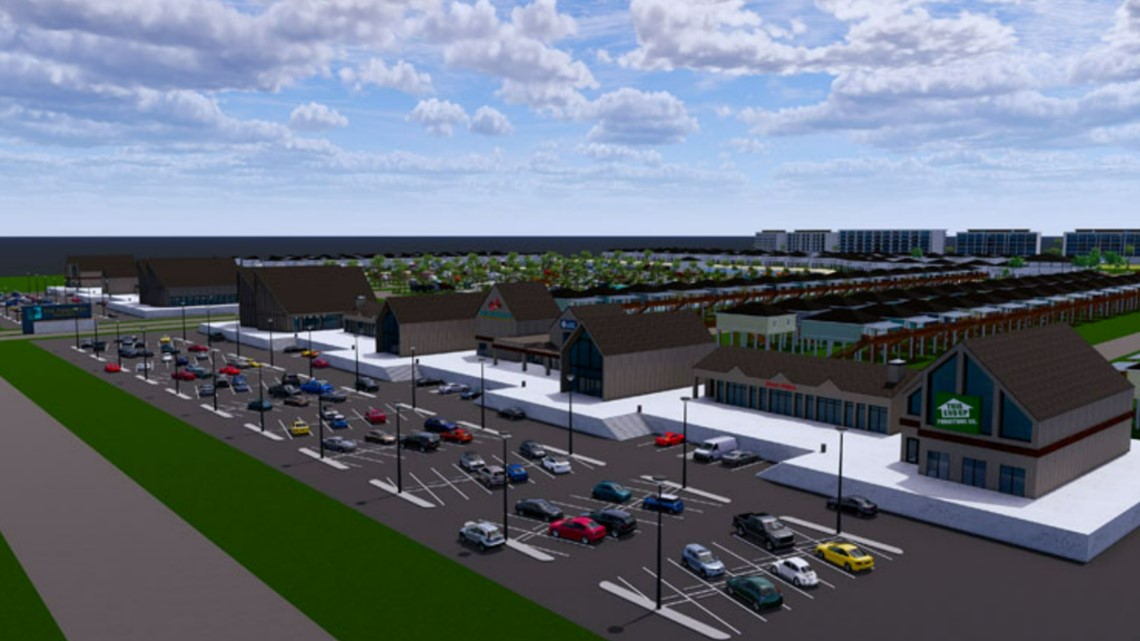 Merchants' Row is a group of storefronts and retail spaces along Highway 87 fast food/ takeout, beach clothing, specialty, and convenience stores.