TEXAS, USA —
1st weekend of fall? Not so much...
One last hot day as we end the weekend on Sunday.
Highs will climb into the 90s area-wide again. Humidity will be a touch higher as well, so it may feel like the upper 90s at times.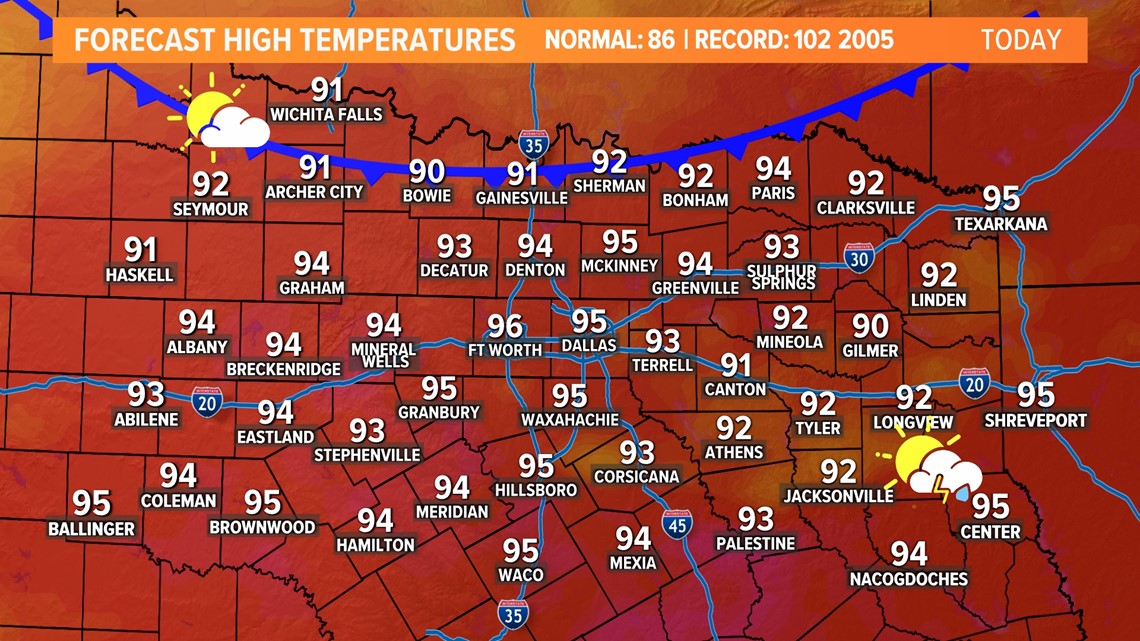 The difference between Sunday and the last several days is there is a chance for some showers or storms during the afternoon into evening.
As our "cold" front starts to move into North Texas, this will likely pop some t-storms (3 - 8 p.m.) mainly from the D-FW area to the south.
Any t-storms will have heavy rain and lightning, but can't rule out some strong, localized downburst winds.
If you have outdoor plans, stay weather aware, and move things indoors if storms are nearby.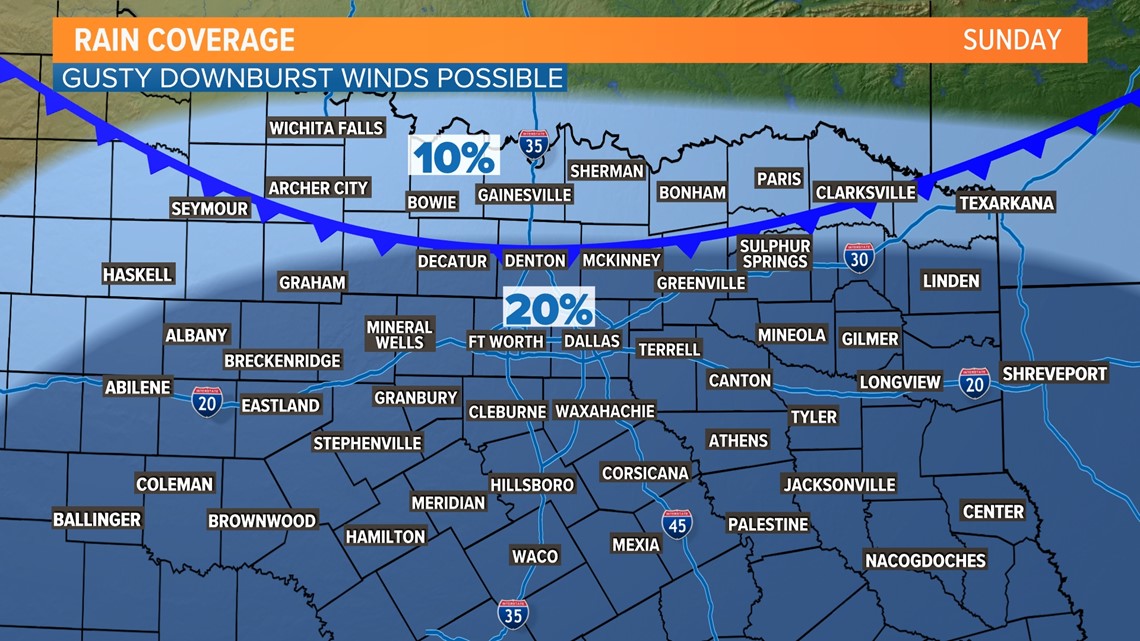 Relief arrives soon!
Will it be sweater weather all day long? No.
But will it be back closer to normal? Yes.
This next week will feature cool mornings followed by warm afternoons. This type of pattern features low humidity, so even though the afternoons will be warm it will still feel comfortable outside.
The State Fair of Texas starts on Friday, and the weather actually looks quite nice if you plan on attending!