WILLIAMSON COUNTY, Texas -- After surveying damage in Williamson County May 20, the National Weather Service has confirmed that an EF-1 tornado touched down.
PHOTOS: Funnel clouds in Williamson County
PHOTOS: Funnel clouds in Williamson County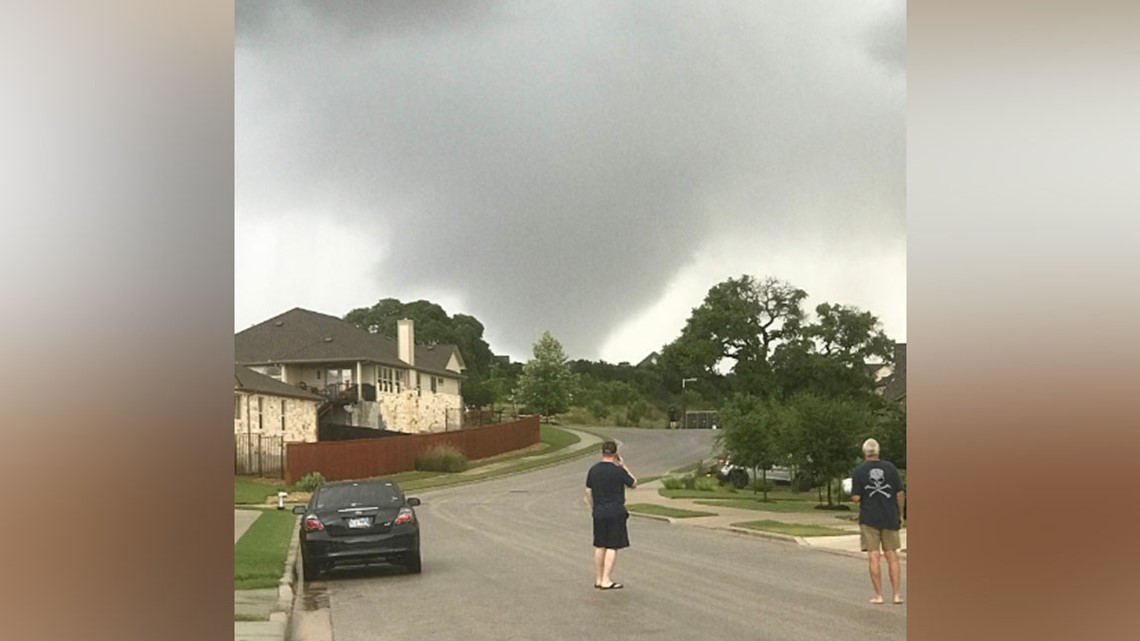 A Tornado Warning was issued for Williamson County at 8:33 a.m., and then allowed to expire by the National Weather Service at 9 a.m. because of significant weakening within the storm. Photos of funnel clouds showed that a tornado occurred near Ronald Reagan Boulevard, and those reports were later confirmed by the NWS.
The NWS said that the tornado was on the ground for about 5 miles and lasted for about 20 minutes starting at 8:22 a.m. The tornado's peak wind speed was 90 mph, according to NWS. The tornado, which started in East Liberty Hill and ended in northeast Leander, caused roof and tree damage.
According to the Williamson County Emergency Management, the Leander Fire Department reported "tornado debris."
According to an official with the City of Leander, no injuries were reported. They said three homes received some minor roof damage.
KVUE looked at storm damage in Leander as a result of the storms:
For more on how the City of Leander responded to the situation, click here.