BEAUMONT, Texas — An 'Arctic cold front' will reach Southeast Texas Monday evening with the coldest weather of the season following. Colder-than-normal temperatures will likely impact much of the eastern part of the United States.
The front will reach the Lakes Area around 4 or 5 p.m., and will likely hit Beaumont between 5 and 6 p.m. Sabine Pass will see temps begin to drop around 7 p.m.
Temperatures will quickly fall into the fifties within an hour and winds will increase from the north at 10 to 20 mph with gusts to 30 mph.
By Tuesday morning, wind chills will be in the middle to upper twenties. Tuesday will likely see a high of 45 in the afternoon. It's set to be the coldest high temperature for that day of the year since 1901.
Wednesday, a hard freeze is likely over the Lakes Area with lows in the middle twenties. Wind chills could reach 19-20 degrees.
Freezing temperatures are forecast in the Triangle with lows in the upper twenties to around 30. High temperatures Wednesday will greatly depend on the cloud cover. 12News StormTracker Chief Meteorologist Patrick Vaughn said if it's cloudy, we won't get out of the forties.
Below-normal temperatures will persist through the weekend with warming temperatures next week.
It's notable that Southeast Texas' normal temperatures during this part of the year have lows in the mid-fifties and a high of 75 degrees.
We could see a majority of the country 10-20 degrees below normal for this time of the year.
Southeast Texas saw its first frost of the season on Friday, Nov. 1.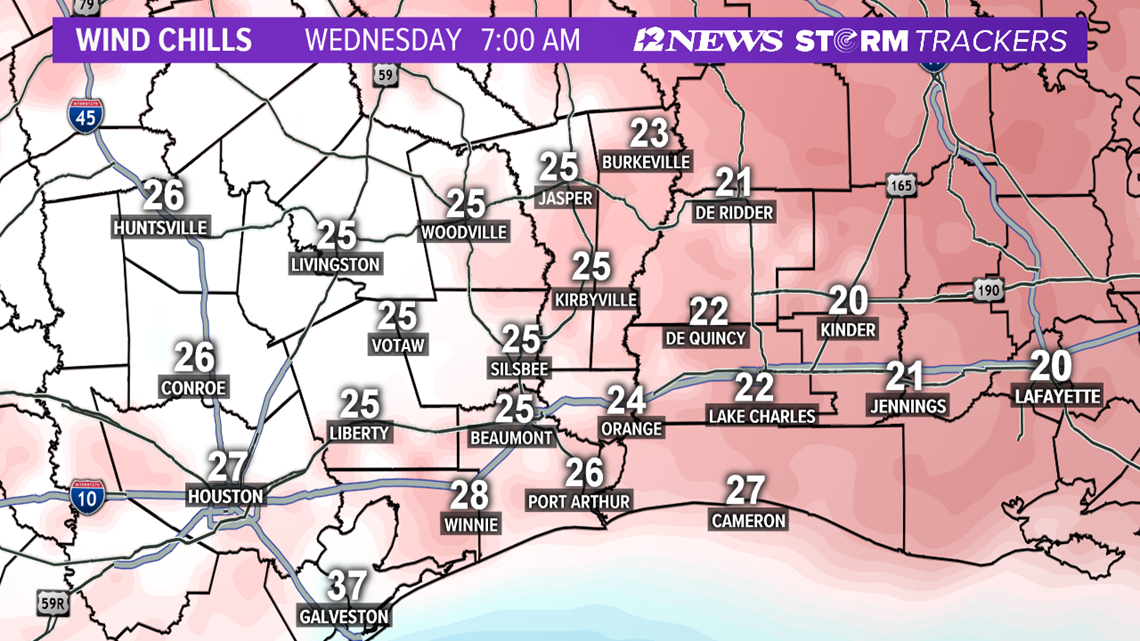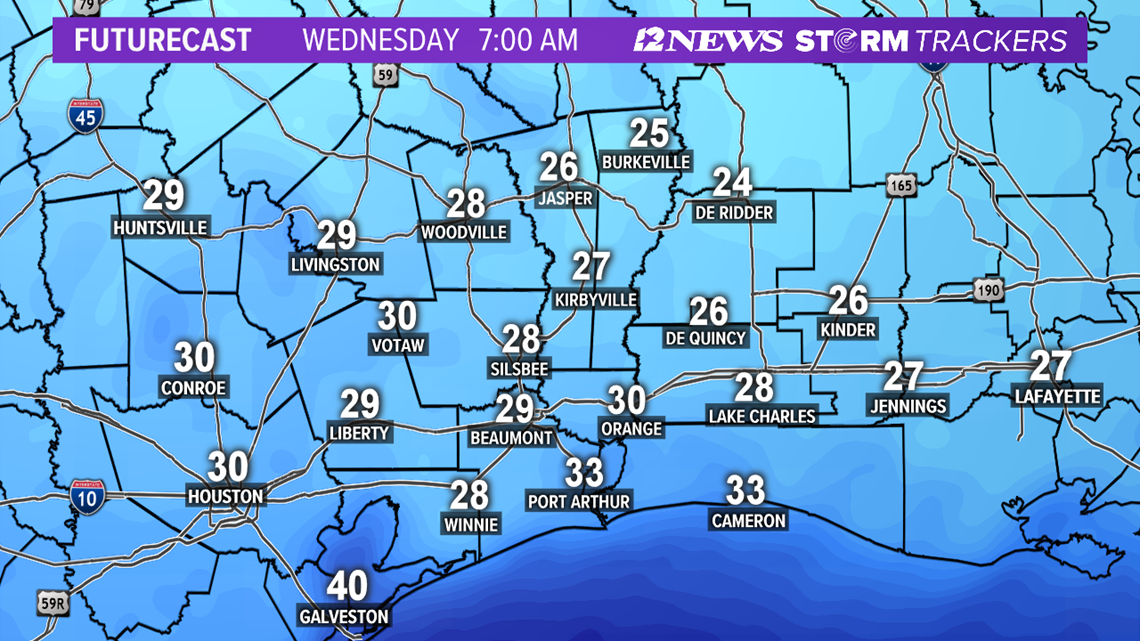 DOWNLOAD THE 12NEWSNOW APP AND TRACK THE STORM. | Download on Apple or Google Play