AUSTIN, Texas — The weekend begins on a cold note with a widespread freeze expected on Saturday morning for Central Texas. However, the afternoons over the weekend look absolutely fantastic. Sunshine remains in the forecast with warmer temperatures in the 60s, perhaps even near 70 for Sunday afternoon.
Early next week quickly transitions back to a more active weather pattern. An upper-level system brings promising rain and storm chances Sunday night through Monday. Tuesday briefly trends drier between systems.
Then Wednesday night, another system drags a strong cold front into Central Texas. This front will bring a chance for precipitation Wednesday through Thursday morning and then a significant cooldown to end the week.
FRIDAY NIGHT:
Clear and cold. North wind at 5 to 10 mph.
LOW: 34°
SATURDAY:
Sunny and pleasant. West-southwest wind at 5 to 10 mph.
HIGH: 67°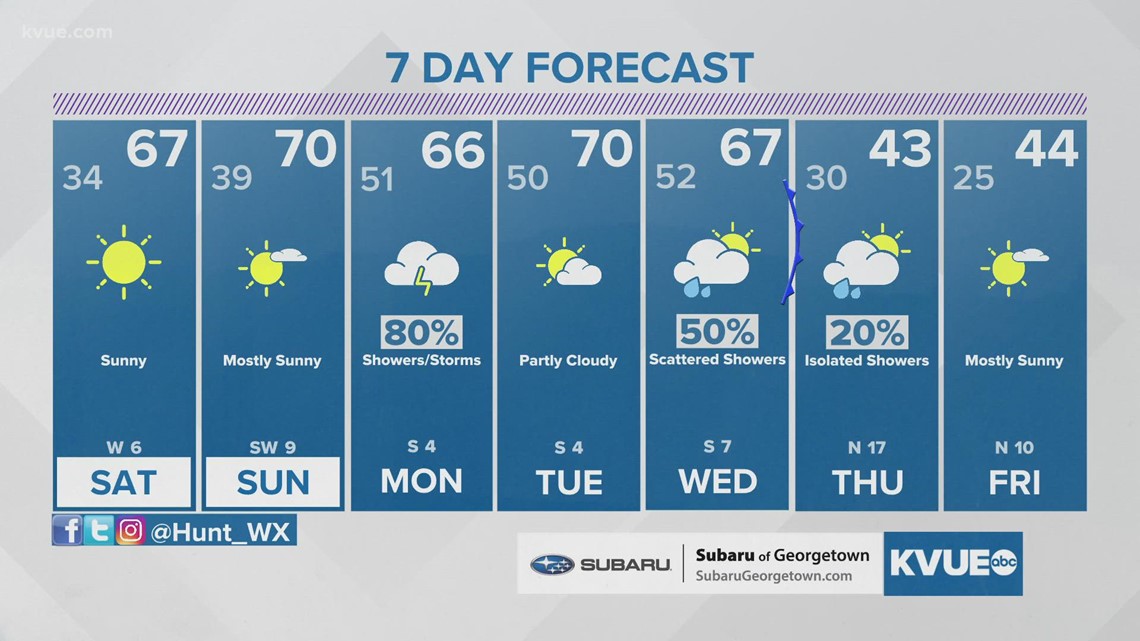 Check out the live radar for what you can expect the rest of the day and into Wednesday.