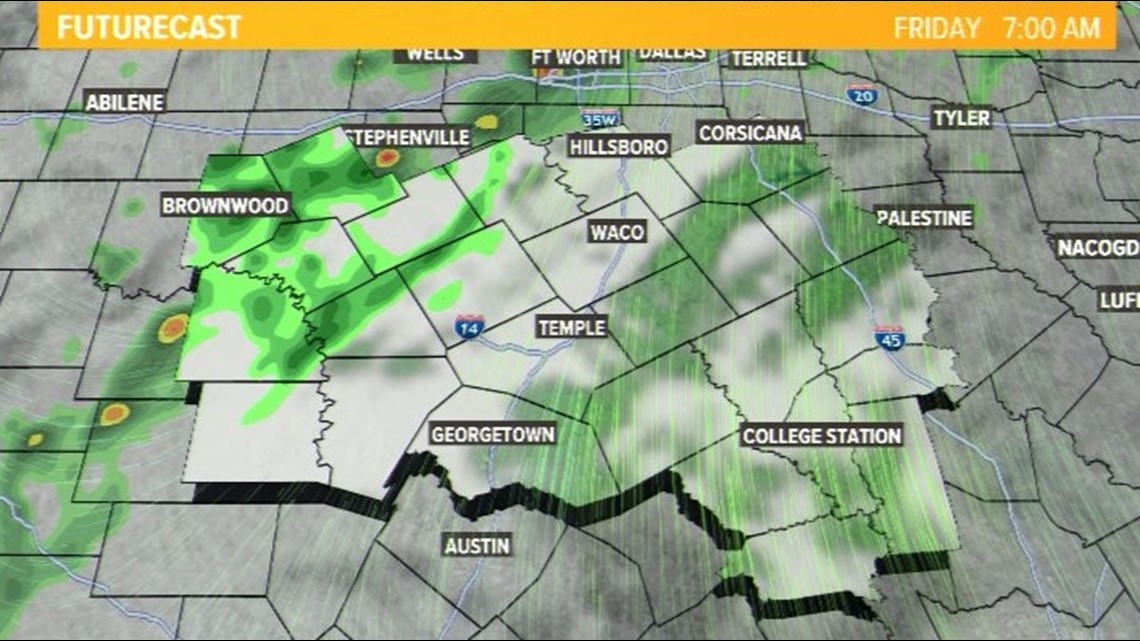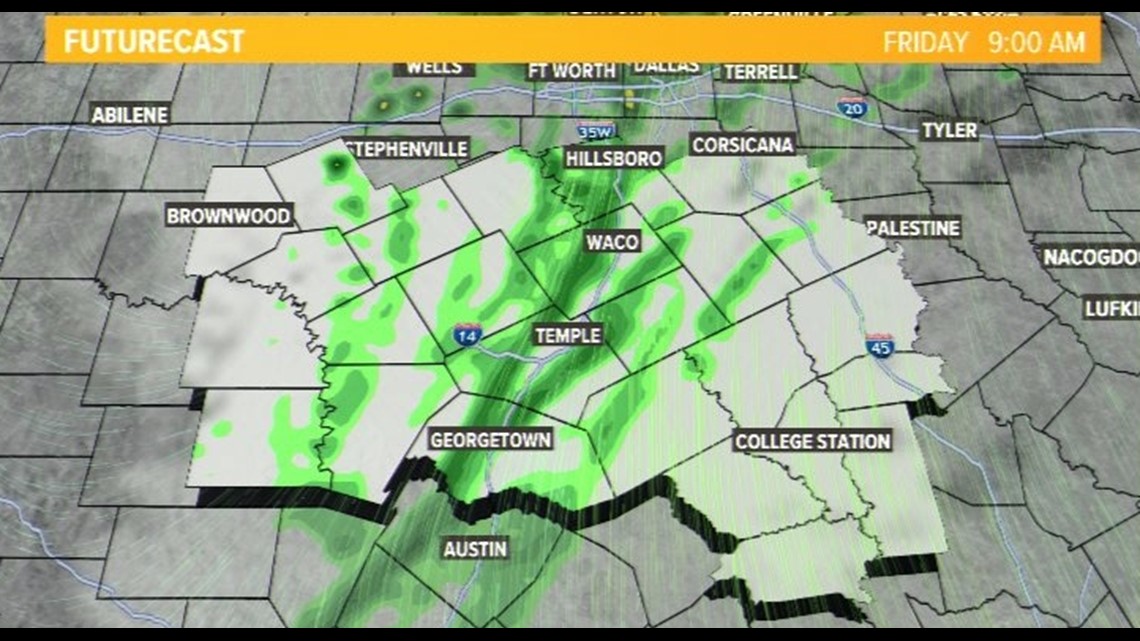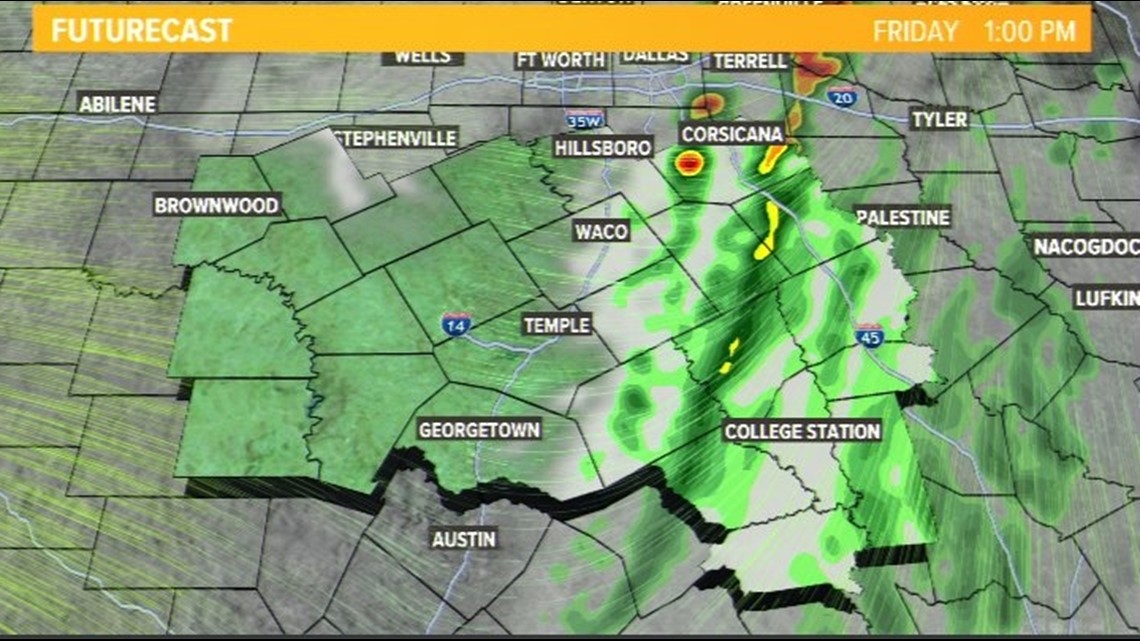 TODAY: The line of showers and storms will continue to move into our area during the early morning hours, making an eastward progression through the I-35 corridor before exiting east by this afternoon. The good news is it still looks like the line will weaken before arriving to our area, meaning rain and a few thunderstorms will be the main issues for the morning commute.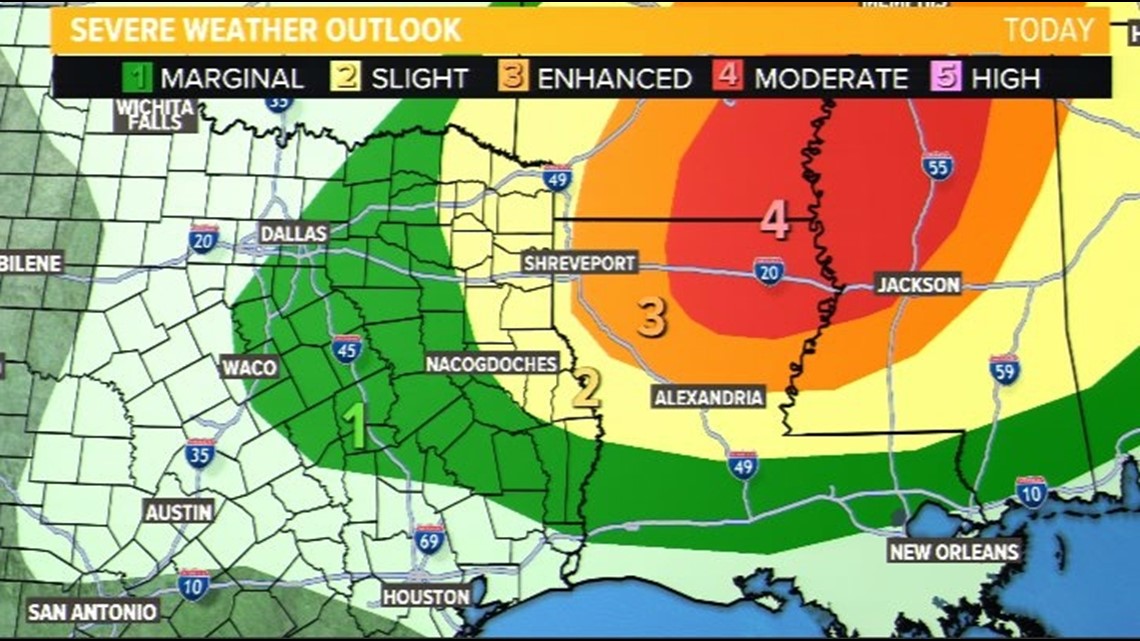 However, we still can't rule out an isolated severe thunderstorm as there is still a possibility that these storms will strengthen again before it completely exits our eastern zones. To account for this, areas east of the I-35 corridor are still under a level 1 (marginal) risk for strong to severe storms to take place with hail and high winds being the main threat.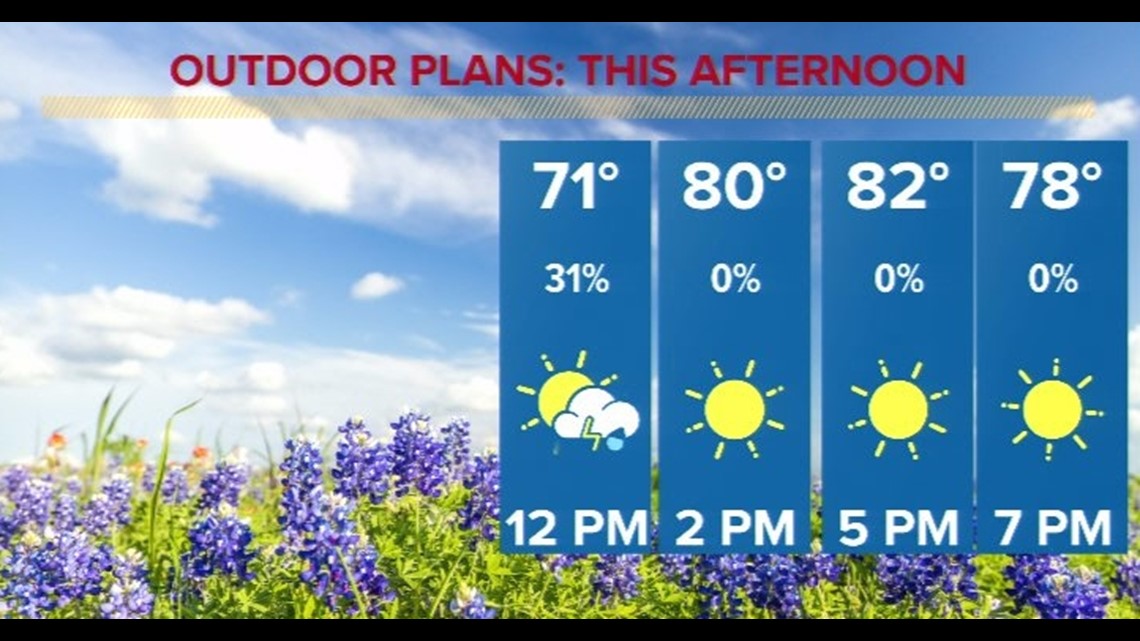 By around noon, all activity should come to an end, and sunshine and the 80's are back by the time you head home this afternoon.
WIND:W around 15 - 20 mph with gusts up to 30 mph
THROUGH TOMORROW MORNING: Despite the active start to the day, a quiet night is ahead across the area. Clear skies and breezy conditions will make for a cool night across Central Texas past sunset.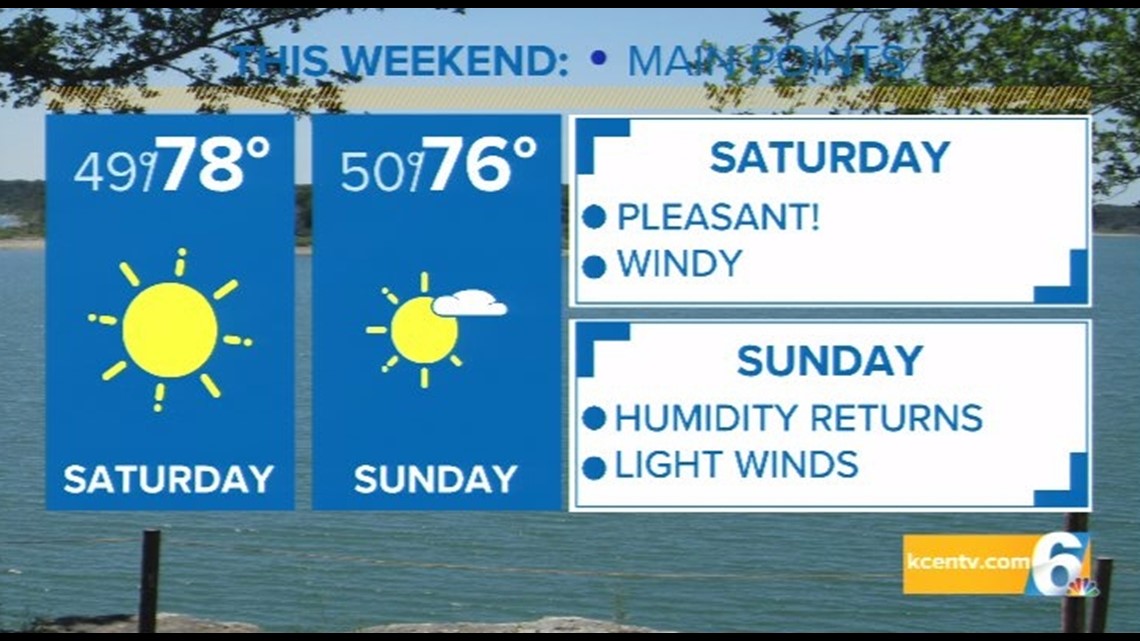 IN COMING DAYS: Quiet and pleasant weather will take over for the next several days. Humidity returns Sunday briefly, before our next frontal system moves through by Monday morning. This will bring back the more seasonable temperatures to the area for most of our next work week. Some light rain will be possible Wednesday, with better rain chances holding off until late in the week.
Saturday: Sunny with highs near 78° Wind: W around 10- 15 with gusts up to 20 mph
Sunday: Mostly sunny with highs near 76° Wind: SE around 5-10 mph
Monday: Partly sunny with highs near 73° Wind: NE around 10-15 mph
Tuesday: Partly sunny with highs near 71°
Wednesday: 20% light rain. Mostly sunny with highs near 70°
Thursday: 20% chance for showers. Mostly cloudy with highs near 81°