DALLAS — Look in the sky! What are those things? A black hole coming to end the planet as we know it? Is it aliens?!
It's not quite as cool as black holes or aliens, but it's still pretty interesting stuff. Weather nerds, read on!
What we're seeing across North Texas today is a classic example of fallstreak holes, or hole punch clouds.
Leslie McCardel, our fearless leader and news director at WFAA, took this picture of one such cloud near Plano this afternoon.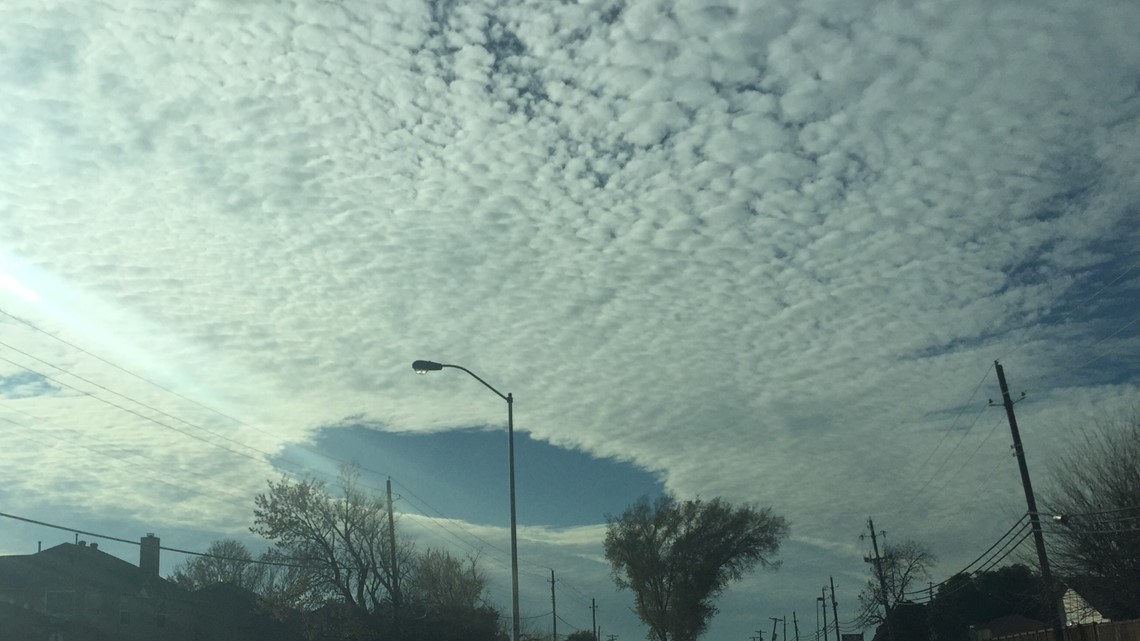 Check out this other shot from James Magee in Frisco: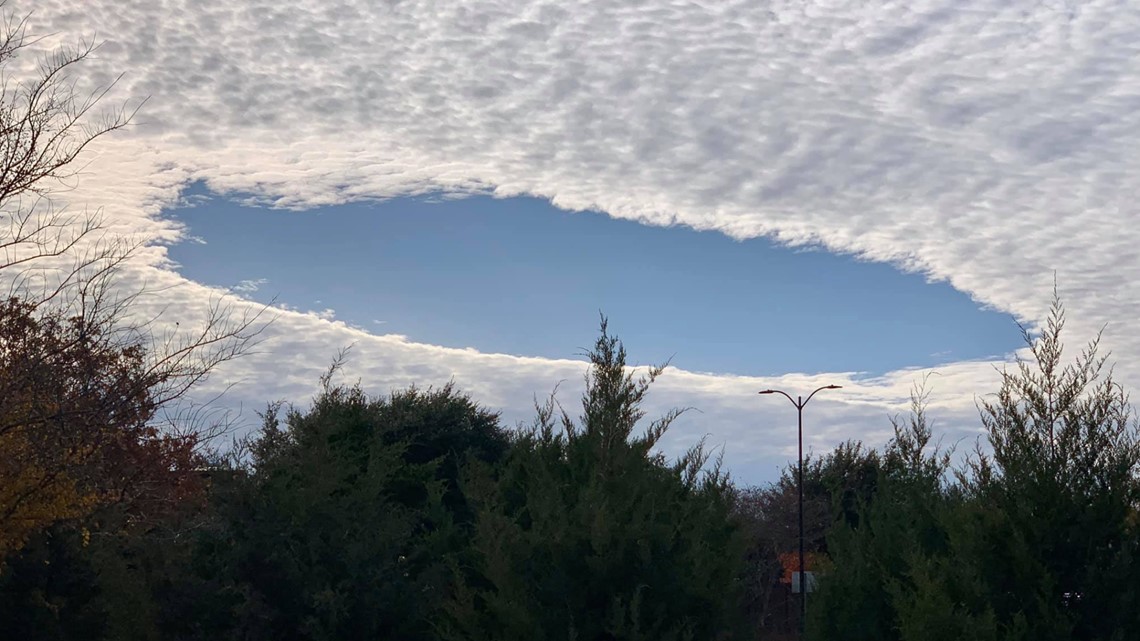 High to mid-level clouds, such as the altocumulus clouds we had today, are often composed of tiny water droplets that are much colder than the freezing temperature of 32°, but have yet to actually freeze into ice.
These "supercooled" water droplets need a "reason" to freeze, which usually comes in the form of ice crystals. Airplanes passing through the cloud layer are oftentimes the disturbance to bring these ice crystals. Once the ice crystals are introduced, the water droplets quickly freeze, grow and start to fall. A hole is left behind, which will start to expand outward as neighboring droplets start to freeze.
Meteorologist Jesse Hawila caught a picture of that falling process happening this afternoon. Notice the streaks? Once those ice crystals fall, the void/hole is left behind.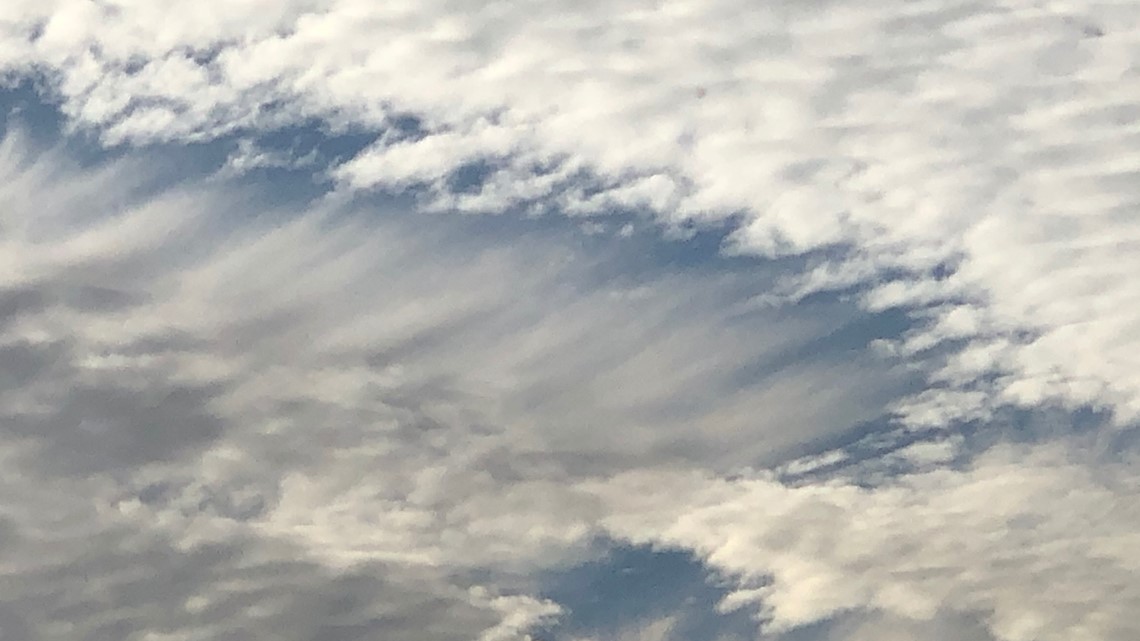 You're safe and sound from an alien invasion... for now...
More on WFAA: