AUSTIN, Texas — Dr. Philip Klotzbach and the team of meteorologists at Colorado State University have issued their forecast for the upcoming Atlantic hurricane season, and they are calling for another busy season.
The seasonal outlook forecasts above-average tropical storm and hurricane activity, and a higher than normal likelihood of a major hurricane striking the U.S. coastline, including the Texas Gulf Coast.
The 2020 Atlantic season produced a record-setting 30 named storms. The 2021 forecast from Colorado State calls for 17 named storms, eight hurricanes and four major hurricanes. The 30-year season average from 1981 to 2010 is 12 named storms, six hurricanes and three major hurricanes.
In addition to the above-average number of storms, the Colorado State forecast gives a 44% chance of a major hurricane strike somewhere on the Gulf Coast, from the Florida panhandle to Brownsville. The statistical average over the last century for a landfall in this region is 30%. Keep in mind that it is impossible to predict where exactly storms will track months in advance, but certain areas can be favored based on the large-scale weather patterns.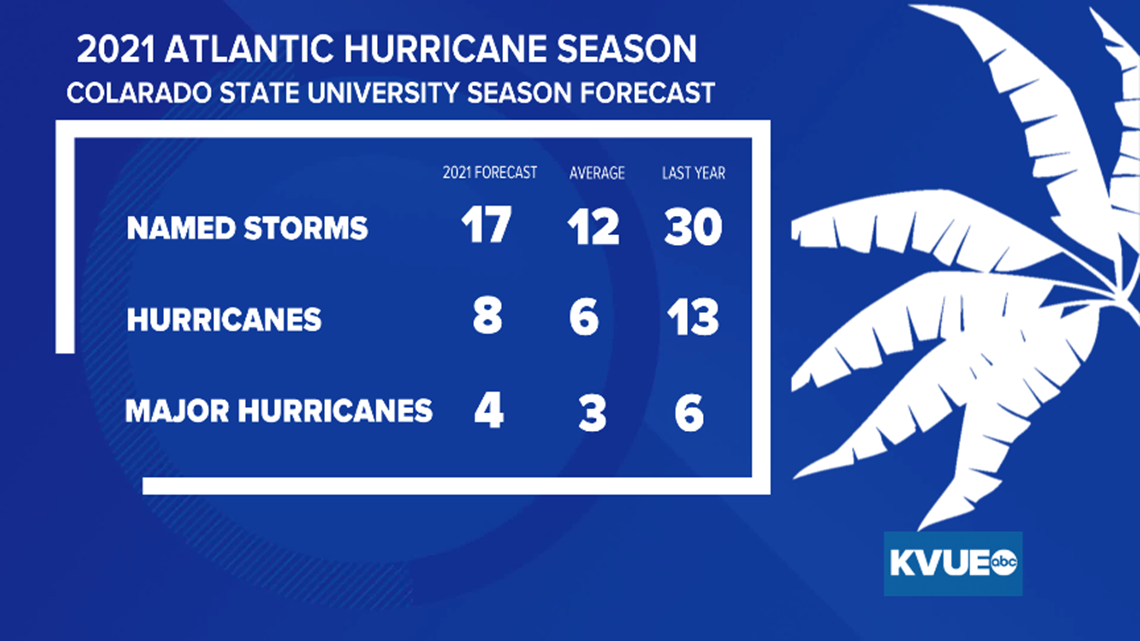 The primary reasoning for an above-average hurricane season centers around the absence of El Niño conditions in the Pacific, and normal or above-normal sea surface temperatures in tropical and subtropical Atlantic.
El Niño is the warm phase of the El Niño - Southern Oscillation and refers to warmer-than-average sea surface temperatures in the equatorial Pacific off the coast of South America. El Niño conditions typically correspond to higher wind shear in the Atlantic, which creates an unfavorable environment for hurricanes. Thus the absence of El Niño makes it easier for hurricanes to form and strengthen.
We are currently experiencing the opposite phase of the El Niño - Southern Oscillation, which is known as La Niña. La Niña conditions may become more neutral in the coming months, but a strong El Niño pattern looks unlikely, so generally favorable conditions for tropical development are expected.
In addition, the current sea surface temperatures are mostly at normal or above-normal values in the development regions of the Atlantic. This also supports tropical development.
It's important to realize that you should prepare for each hurricane season in the same way, regardless of the seasonal outlook. These outlooks are educated forecasts based on pre-existing weather conditions, but are not a guarantee that hurricanes will or will not develop. It only takes one storm to have a high impact on your life, so it's important to always have a plan, especially in coastal areas.
Seasonal hurricane forecasts increase in accuracy as we get closer to the peak of the season. Remember that hurricane season begins June 1 and continues through the end of November.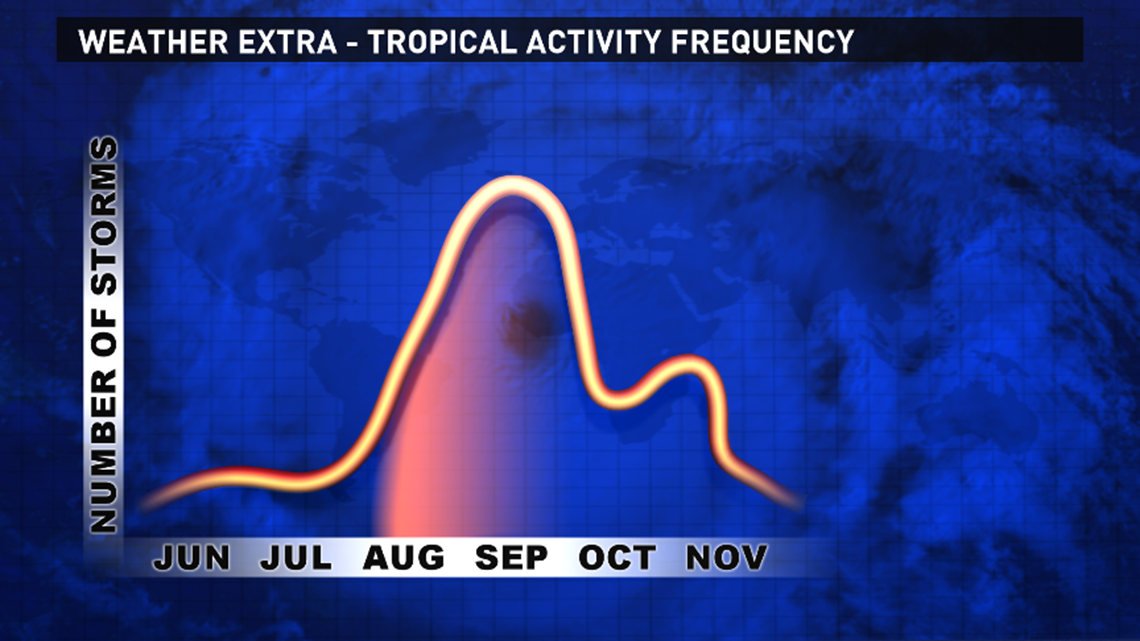 The KVUE Storm Team will keep an eye on any potential developments once the season begins.