TEMPLE, Texas — Hot cars are still a danger across Texas during the month of September, as highs can still reach the 90s during peak afternoon hours. As such, it is important to note ways that you can keep your kids or pets safe.
Some of these tips include looking inside your car before locking it, as well as placing an important item you'll need in the back seat such as a wallet.
Also, while these are not necessarily foolproof, there are specifications to a car that can also help keep the inside cooler, such as dark, tinted windows and a front window shade.
The reason that this is still being stressed is that on an average September afternoon, highs may still get to around 90. According to the chart below, the temperature inside a hot car can get to 124 degrees after 30 minutes.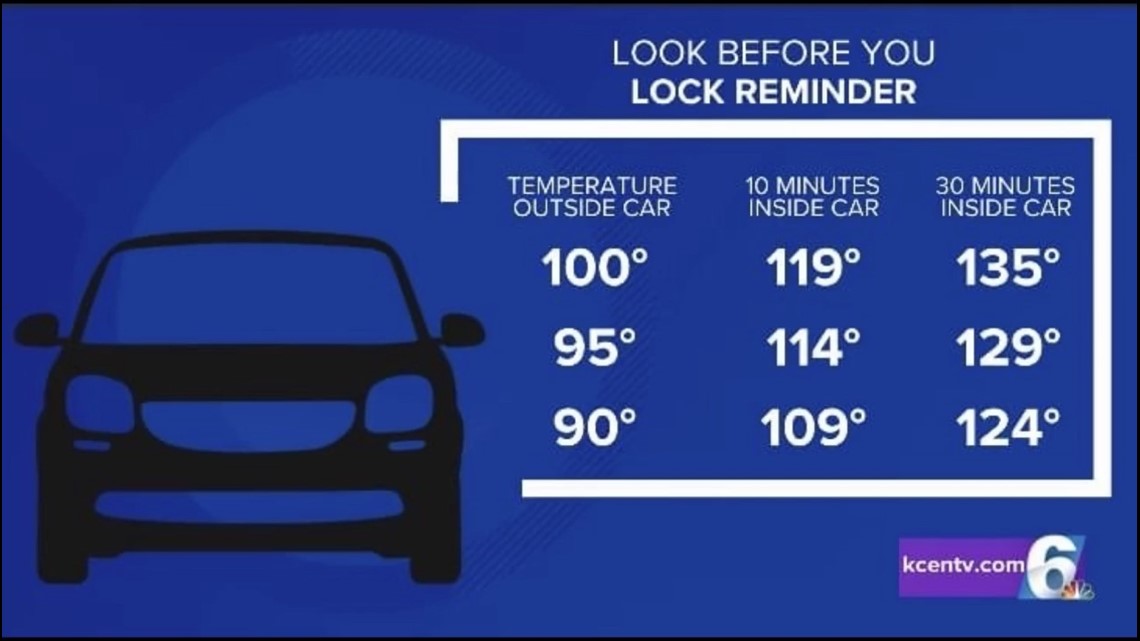 Naturally, we tested this theory using a common sweet treat: chocolate chip cookies. Can a hot car bake a tray of them?
In order to take part in this test, first find out when it will be a very hot day, and during the afternoon in direct sunlight, place a towel over the dashboard to protect it from damage, and place the pan with the cookies on top of it. Then shut the door and let them bake! Here's what we found:
After around 15 minutes, the temperature inside the car read 115 degrees!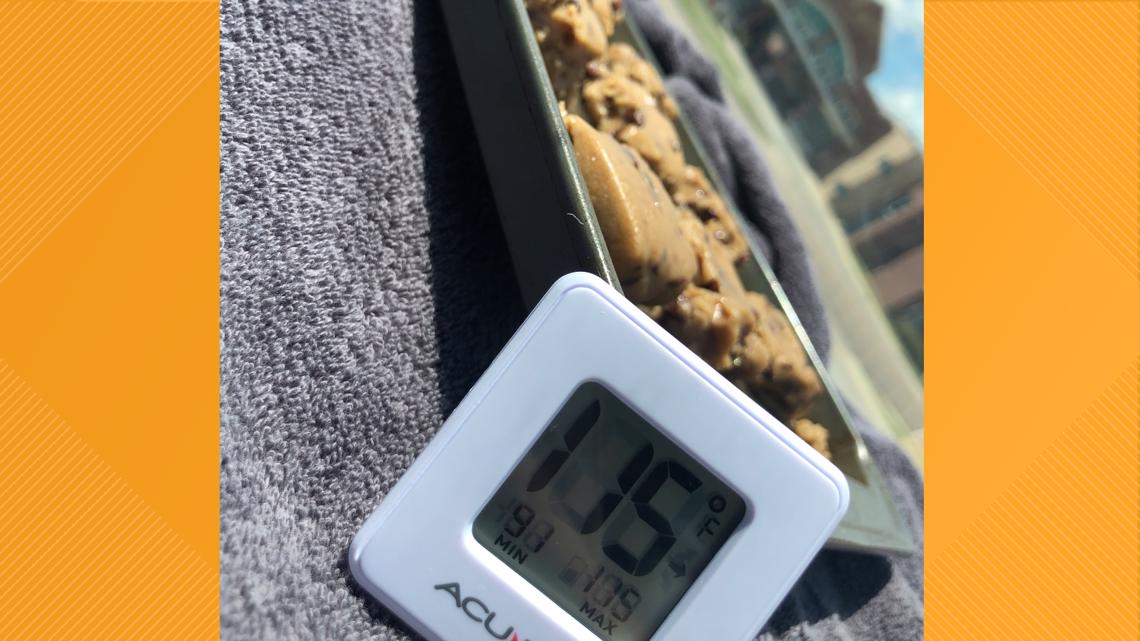 We checked the temperature again after roughly 30 minutes it soared to 132!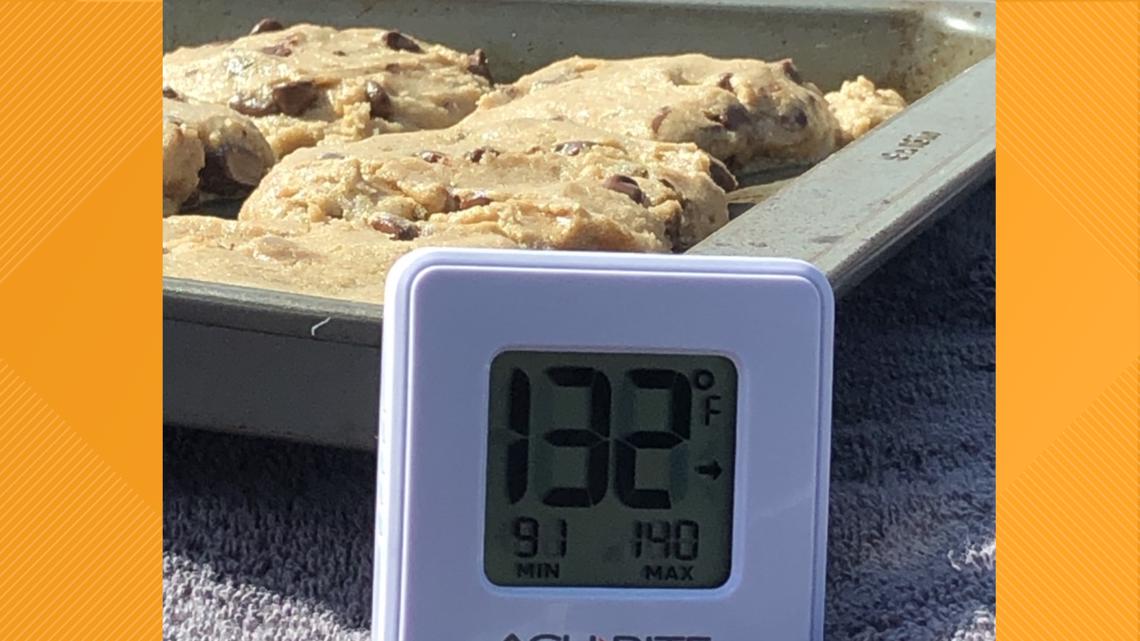 Though our cookies didn't bake all the way through after a few hours, it did get dangerously hot in a matter of minutes! (Tip: Use thinner cookie dough chunks and spread out the cookies on the baking tray to give the tray more surface area to get hot!) Thus, it is extremely important to look before you lock and keep your children and pets safe!
Check out my first Jordan's Weather Whys video below: