TEMPLE, Texas — Several severe weather warning and watches were issued as storms pounded Central Texas Saturday.
The National Weather Service confirmed at 1:23 p.m. a "tornado was located 7 miles northeast of Bynum, or 12 miles east of Hillsboro, moving northeast at 40 mph."
A tornado was also confirmed at 2:11 p.m. "near Navarro, or near Corsicana, moving east at 40 mph," the NWS reported.
Another tornado was confirmed at 4:07 p.m. "near Buffalo, or 10 miles southeast of Teague, moving east at 25 mph," according to the National Weather Service.
A viewer reported damage near Waxahachie High School. No injuries were reported.
PHOTOS: Severe weather, storm damage across Central Texas
Severe weather, storm damage across Central Texas, Oct. 13, 2018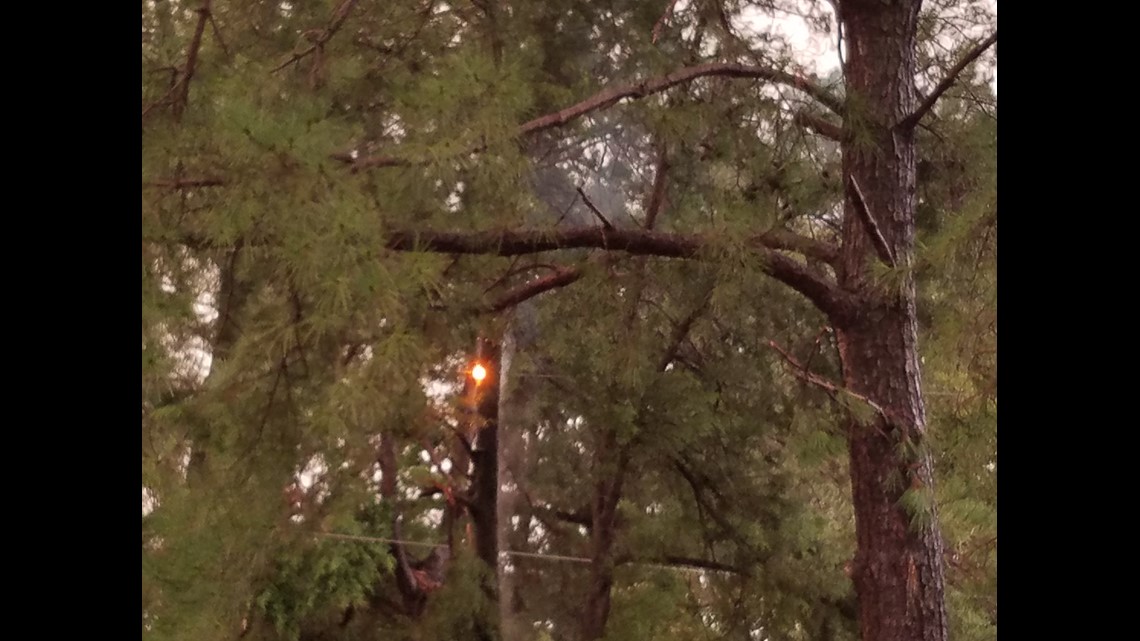 A flash flood watch is in effect for Hill, Bosque, Comanche, and Hamilton counties until 7 p.m.
Rainfall amounts of 2 to 3 inches are possible, with localized amounts up to 4 inches through Saturday night.
On and off showers with thunderstorms will continue to move over Central Texas early Saturday.
Strong to severe thunderstorms are possible into mid-afternoon. Central Texas could see damaging wind gusts up to 60 mph, isolated flooding, large hail, and tornadoes are possible.
The Storm Prediction Center has included most of Central Texas in a slight risk -- level 2 out of 5 -- which means isolated strong to severe storms are possible.
On and off rain will stick around Saturday afternoon with a high of 79 degrees. It will be breezy with a south wind at 5 to 15 mph under a mostly cloudy sky.
Lingering showers are possible overnight and severe weather is possible again late Sunday.
📱 Never get caught in the rain. Download the KCENTV app now on Android or iPhone!
Got weather photos or videos to share? Email them to news@kcentv.com, or visit our Facebook or Twitter pages.