Strong thunderstorms hit Central Texas Sunday bringing strong winds, heavy rain and quarter-sized hail.
A severe thunderstorm warning is in effect until 10:30 p.m. for Bell, Lampasas and Southern Coryell counties. A line of strong storms is moving south of Central Texas, but lingering thunderstorms are possible through the overnight. Storms should overall remain below severe limits, but strong wind gust up to 50 mph and small hail up to the size of quarters is possible.
Fourteen Central Texas counties were placed under severe thunderstorm watch until 9 p.m. Sunday including Anderson, Bell, Bosque, Coryell, Falls, Freestone, Hamilton, Lampasas, Leon, Limestone, McLennan, Milam, Mills and Robertson.
Top threats for the area include damaging wind gusts and damaging hail.
High water closed I-35 north and southbound frontage roads near Central Ave and Confederate Park in Belton Sunday night, the police department said on its Facebook page.
RELATED: Turn around, don't drown| The facts behind driving on flooded roads
Frequent lightning is likely with most storms and this time of year large amounts of people are outdoors, so remember if you are close enough to hear thunder then you are close enough to be struck by lightning.
Before and after the storm on June 16, 2019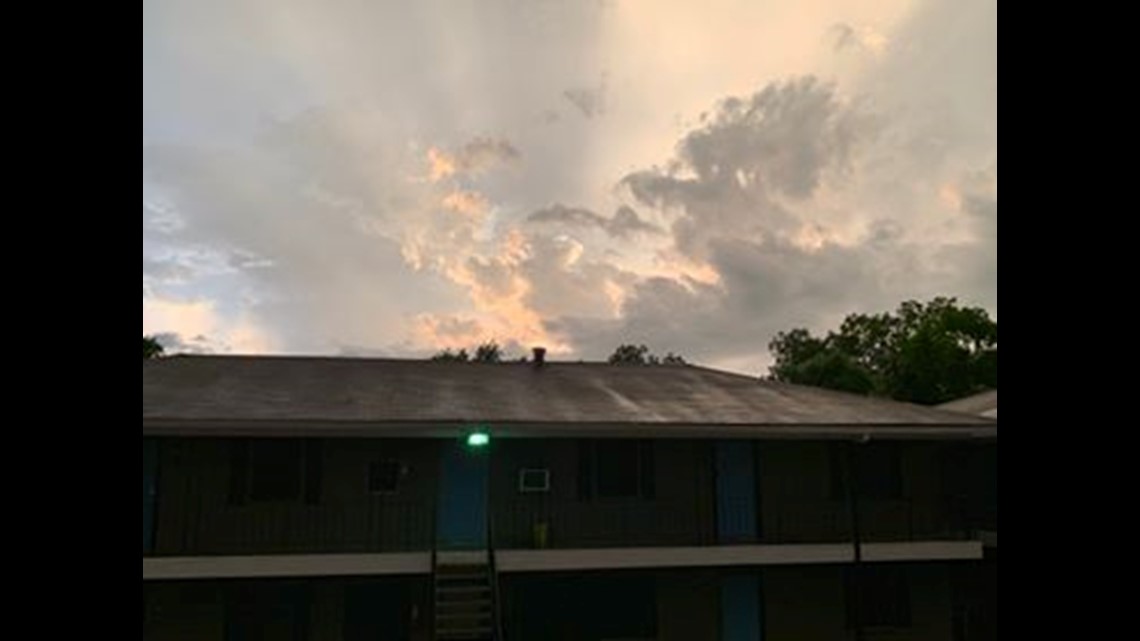 ►RADAR | Track the storm
►TRAFFIC CENTER | Keep a check on traffic
Rain will overall continue south overnight, but a few lingering (30%) thunderstorms will be possible into Monday morning.
Be sure to like the KCEN 6 Facebook page, so when severe weather starts, you'll get the latest updates as our meteorologist go live and break down what's heading your way.
Follow our weather team on Twitter for breaking weather updates as well:
Chief meteorologist Andy Andersen
Other weather stories on KCENTV.com:
Understanding severe weather: What's a Marginal Risk, what's a Slight Risk?
How does hail form, and what size should we be concerned about?