FLO, Texas — Severe storms destroyed homes in Leon County early Thursday morning.
Sheriff Kevin Ellis said two people had to crawl out of their home near FM 1511 and County Road 225 in Flo after the roof was torn off and three trees fell on it.
Ellis said both people made it out safely with no injuries.
A mobile home off County Road 278 was also destroyed when it rolled over but Ellis did not know if anyone was injured.
Severe storms move through Leon County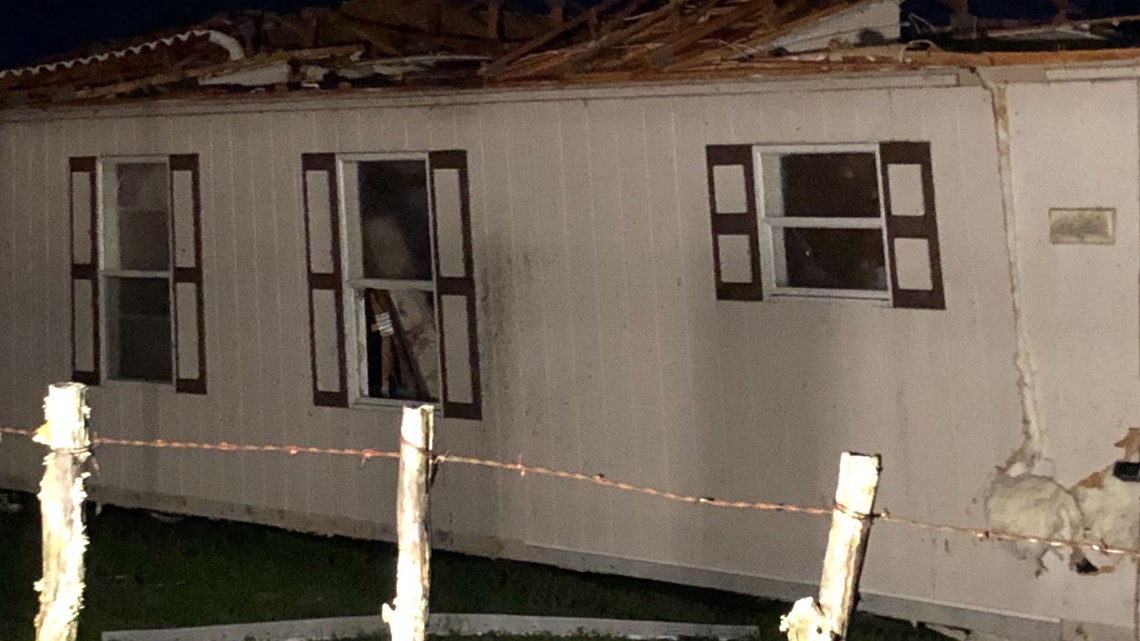 Ellis said the storms killed two horses off Highway 75. He did not know if they were in a barn or out in the open at the time.
Ellis said the storms also knocked out power and took down trees in the town of Marquez.
RELATED: How to find a credible roof repair company to fix hail damage
RELATED: Governor Abbott declares state of disaster for Brazos Valley counties impacted by weekend storms
RELATED: $20 tip to help protect your car from hail and what to do after the storm
Other popular stories on KCENtv.com
RELATED: Teacher charged with hiring hitman to kill student after molestation accusation pleads not guilty
RELATED: Mother of surfer who died from brain-eating amoeba files $1M lawsuit against water park