ELM MOTT, Texas — Photos sent to 6 News Tuesday appear to show a funnel cloud that formed in the area of Elm Mott and Ross.
Considering there were no severe thunderstorm or tornado warnings that afternoon it made us wonder how it formed.
It turns out it was a cold core funnel, according to Texas Today Meteorologist Zac Scott.
The atmospheric conditions that produce these are different than those that produce typical funnel clouds or tornadoes.
Most often in Central Texas when we talk about funnel clouds or tornadoes, they are generated from super cell thunderstorms that develop in warm air that's part of an unstable environment.
Cold core funnels develop in cool air that's part of a more stable environment. This atmosphere can be found over Central Texas during the cool seasons.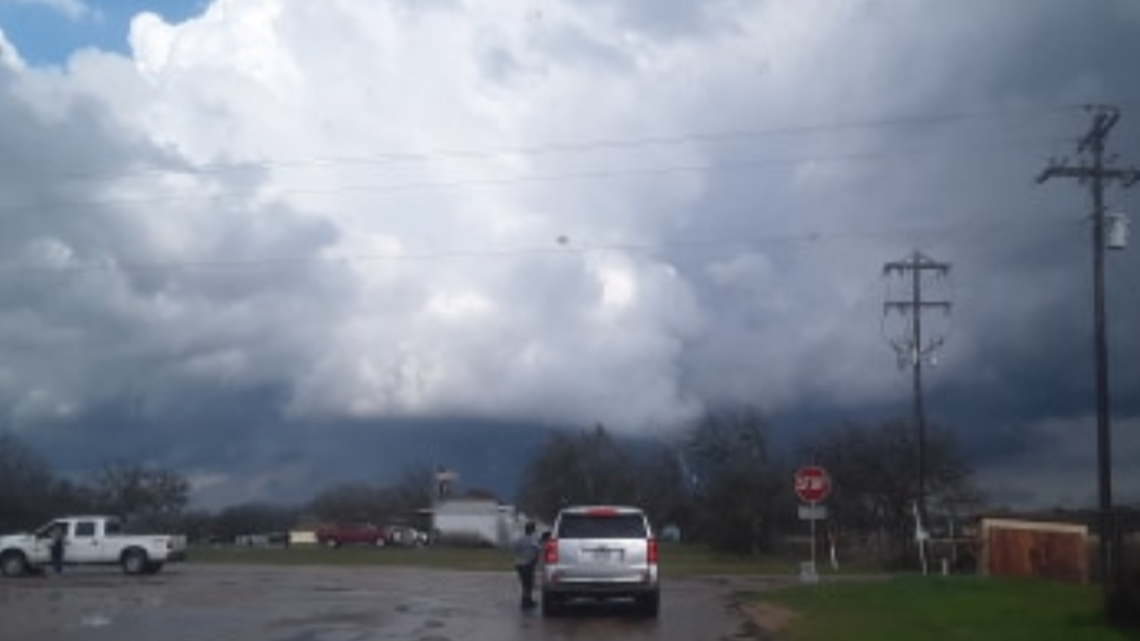 It's hard to forecast cold core funnels because form in an environment that has less energy. Therefore, it's easier for meteorologists to anticipate a tornado formed by a super cell rather than one formed in a cold core environment.
What happened Tuesday was that a rapidly growing cumulus cloud developed along a cold front as it approached I-35.
Winds ahead of the front were out of the south while winds behind the front were coming out of the northwest. This created an area of spin along the surface.
As the towering cumulus cloud moved over the area of spin it was stretched upwards into the base of the thunderstorm producing a funnel cloud. These actually develop from the surface up.
These rarely ever touch down, but when they do damage is possible. The tornadoes associated with these events are typically EF-0 to EF-1 in intensity. Unlike most tornadic events we see here in Central Texas, these low-level circulations are often much harder to recognize on Doppler radar.