Law enforcement officers have arrested 13 people in a large-scale prostitution sting operation, targeting massage parlors in Central Texas.
The investigation began in 2016 when Georgetown Police were tipped off about alleged prostitution at the New Shanghai Spa on South Austin Avenue in Georgetown. As investigators continued to receive complaints of suspicious behavior, they expanded their investigation to include multiple other locations. Authorities began tailing persons of interest and combing through business records, eventually culminating in the execution of 13 warrants on May 16. Those warrants were served at 11 spas and two homes at locations spanning several cities in Central Texas. Money and assets were seized at the scenes. Seven of those scenes were in Bell County, at parlors in Temple, Killeen and Harker Heights.
The 13 individuals arrested face charges on everything from aggravated promotion of prostitution, to prostitution and massage parlor violations. Law enforcement said investigators would continue to review camera footage and bank records to determine any additional charges.
In addition to the Shanghai Spa in Georgetown, authorities raided three spas and two homes in Round Rock, three massage parlors/spas in Temple, three massage businesses in Killeen, and one massage parlor in Harker Heights.
Here's the breakdown:
Georgetown:
New Shanghai Spa -- 1915 S. Austin Avenue Ste. 107
Round Rock:
Shanghai Spa -- 2201 Double Creek Dr.
Shanghai Spa -- 3000 Joe DiMaggio Dr.
Shanghai Spa -- 1305 S. Mays St.
Residence -- 1200 Mays St. Apt. 108
Residence -- 1201 Hidden Valley Dr.
Temple:
Massage Parlor -- 9188 South 31st St.
A+ Spa -- 1407 H. South 31st St.
Massage Bodywork Reflexology -- 2810 Oakdale Dr.
Killeen:
China Massage -- 2904 Trimmier Rd., Suite 1B
Rose Chinese Massage -- 501 West Elms Rd., Suite 12
Royal Asian Massage -- 1206 West Jasper Dr., Suite F
Harker Heights:
Q Massage -- 108 East FM 2410, Suite H
Arrests Made:
The following three people were arrested for aggravated promotion of prostitution in Georgetown and Round Rock: Xiaolin Yang, Yingbo Xu and Jianhong Li. The next four people were arrested for prostitution there: Guiqui Li, Lizhen Song, Yuexia Sun and Zhihua Cui.
In Temple, Yuhan Zhang was arrested for aggravated promotion of prostitution, and Xiao Xin Zhang, Aixia Sun and Qian Xinghua were arrested for a massage therapy owner violations. The Bell County Sheriff's Office busted Yajuan Song for prostitution, and Killeen police booked Yan Huang on the same charge.
13 arrested in Central Texas massage parlor bust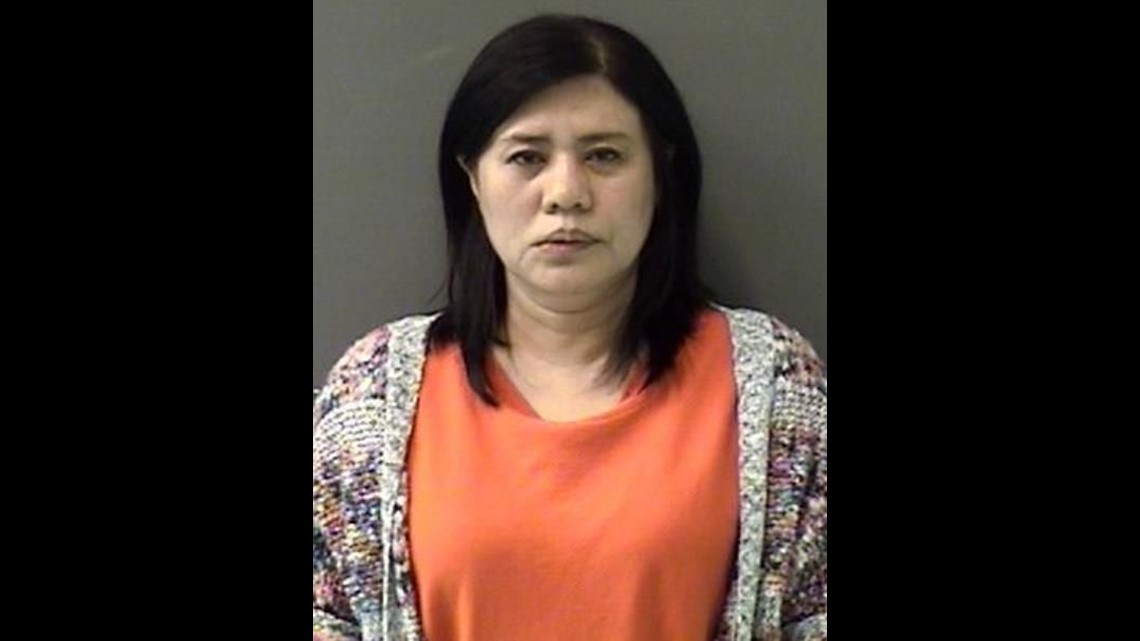 Bell County Sheriff Eddy Lange said at least one Bell County worker has come forward and said she was trafficked. Another law enforcement officer said many of the women were working 12 hours days, seven days a week.
No "Johns" were arrested in this operation.
The multi-agency law enforcement investigation was spearheaded by the Georgetown and Round Rock police departments and included joint efforts by the Cedar Park Police Department, the Houston Police Department's Vice Unit and Human Trafficking Task Force, the Killeen Police Department, Harker Heights Police Department, Temple Police Department, Bryan Police Department, U.S. Immigration and Customs Enforcement and the U.S. State Department.
Watch the full press conference below.