Gone Cold: The 'execution' of Little River-Academy's Mary Jane Lara
"When you become the victim of murder, somebody has taken your ability to be a better person… and they stole that from Mary."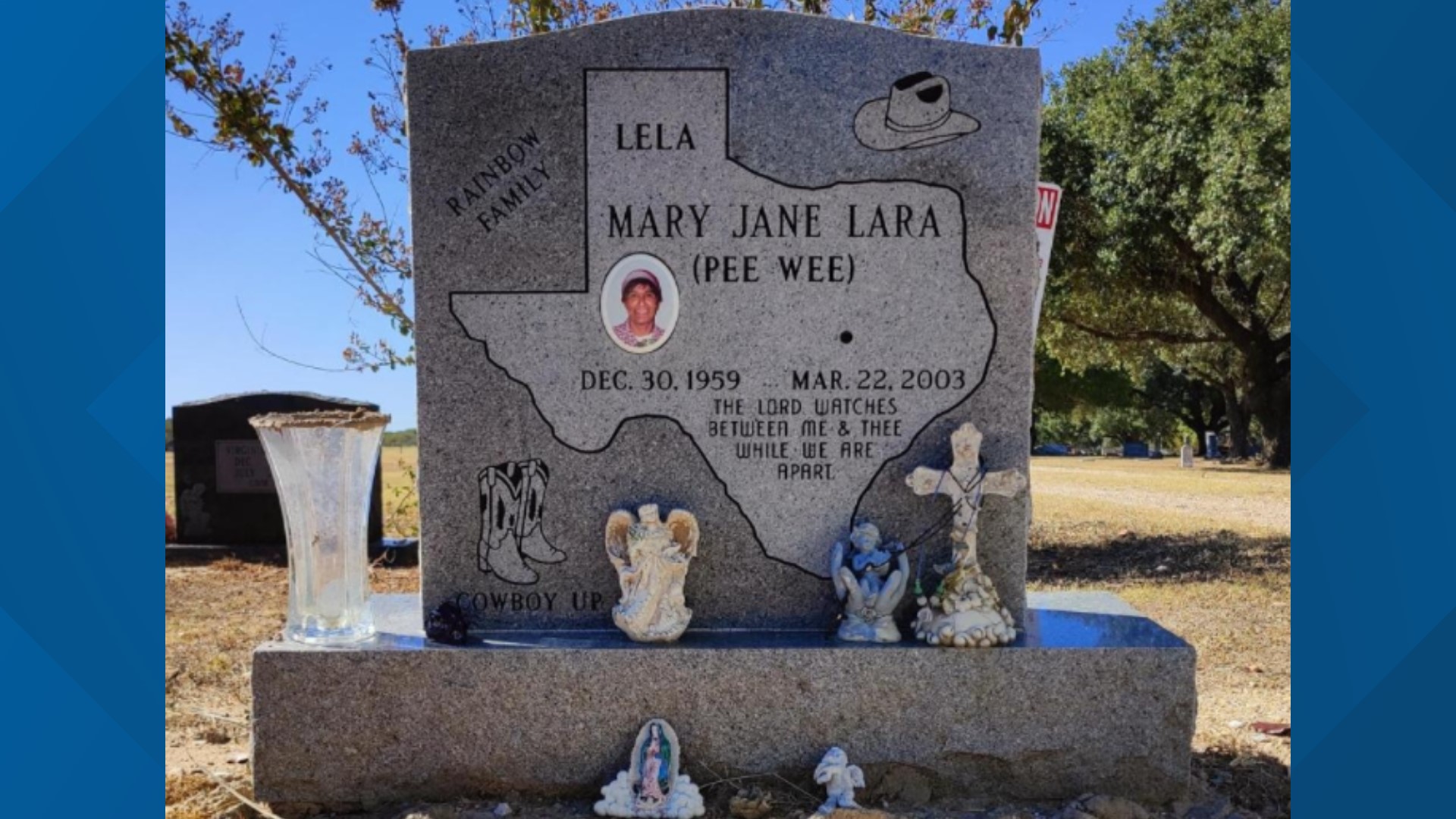 An execution. That is how Bell County Sheriff's Department Investigator Corey Powell described the brutal murder of Little River-Academy's Mary Jane Lara nearly 20 years ago.
During the gloomy morning hours of March 22, 2003, a passerby came across her fully-clothed body floating in Salado Creek by the bridge at East Amity Road in Belton.
When authorities recovered the single mother's body, they noticed someone shot her in the head, resulting in her death.
"To be shot is one thing, but what I will say is that she was executed," Powell said.
Today, Powell is using his 25 years of law enforcement experience to try and determine who pulled the trigger, where the 43-year-old was murdered and why her killer would want to take away her aspiring dreams as a new business owner.
"When you become the victim of murder, somebody has taken your ability to be a better person… and they stole that from Mary," Powell said. "They stole her ability to have a better life. To see grandbabies grow up."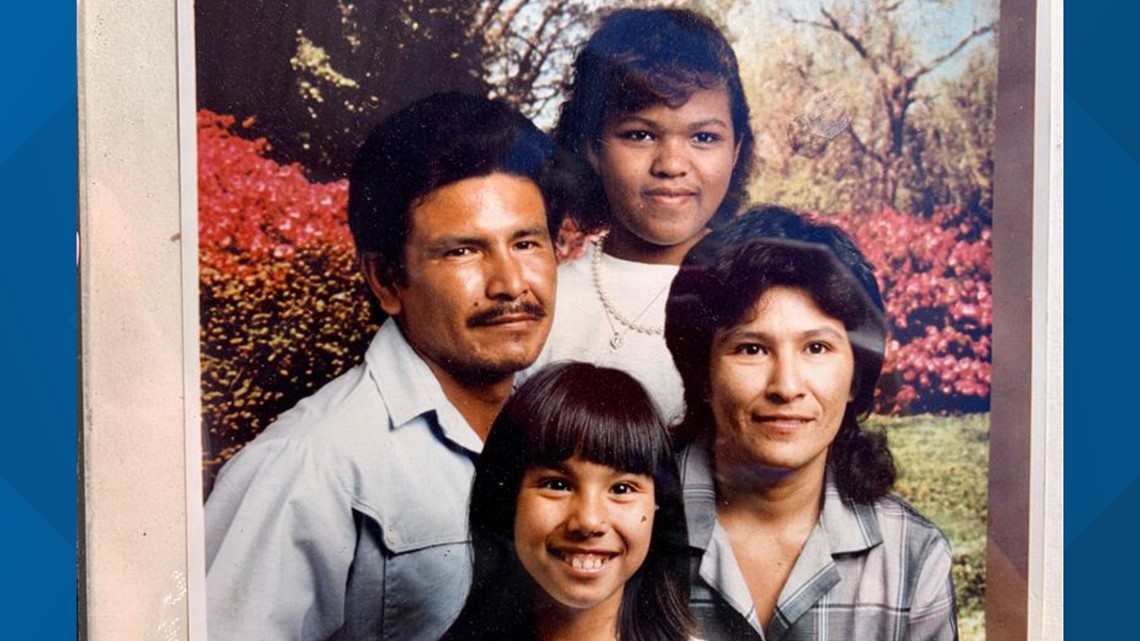 Who was Mary Jane Lara?
:
'Everybody knew her by Pee Wee'
One of the first things you'd notice about Mary Jane Lara was her small frame. She stood only 4-feet-9-inches tall and weighed about 100 pounds "when soaking wet," her older brother, Daniel Lara, laughed.
Because of her size, she rightfully earned the nickname "Pee Wee" among family and friends.
"That name stuck to her. Everybody knew her by Pee Wee," Daniel Lara smiled as he reminisced over his sister's memory. "If you would say, 'Well, have you seen Mary Jane around?' [They'd ask] who's Mary Jane? Then they'd say, 'Well have you seen Pee Wee?' Sure enough, everybody knew her as Pee Wee. That's the one name that nobody could ever take away from her."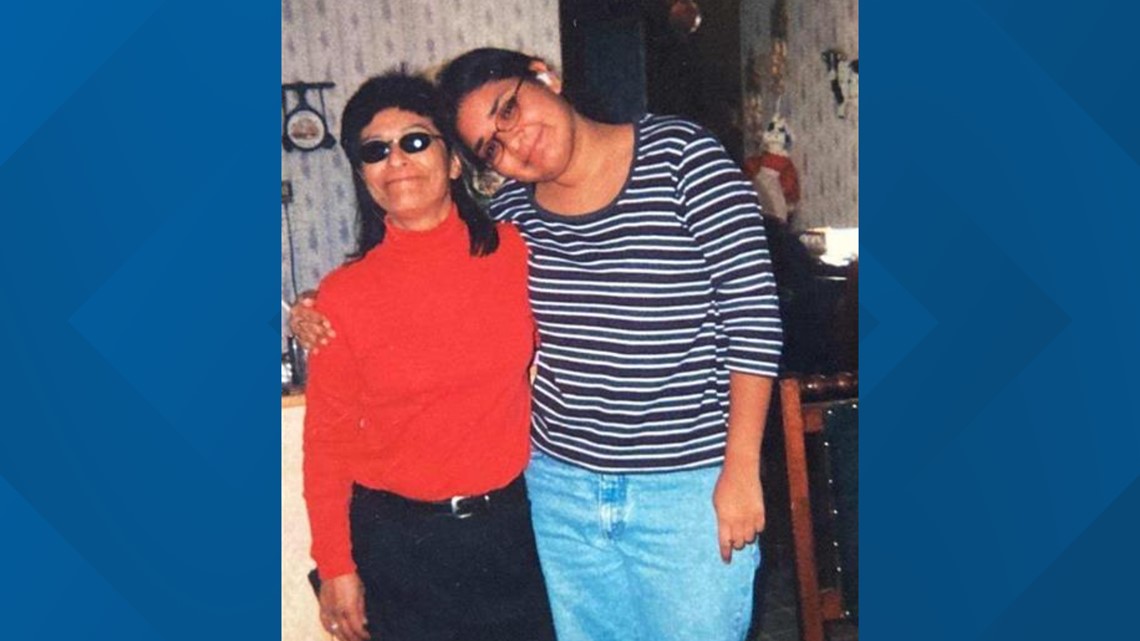 Despite being "pee wee," Daniel Lara described her to be tough and protective, especially when it came to her family.
Born to Juan and Jaunita Bassa on Dec. 30, 1959 in Temple, Mary Jane Lara was one of six siblings, but the oldest of two girls in the bunch. She was always looking out for her family, said Julia Gurado, Mary Jane Lara's baby sister.
"She was always there for me," recalled Julia Gurado, Mary Jane Lara's younger sister. "I mean, for any little reason I needed her, I could call her and she would come to and help me."
But when it came to her two daughters, Joann Bassa and Misty Lara, "you didn't mess with her girls," Daniel Lara said.
"Everything that she had was her girls," he explained. "She would lay on to you. She didn't matter how big you are, how small you were, you didn't mess with her girls."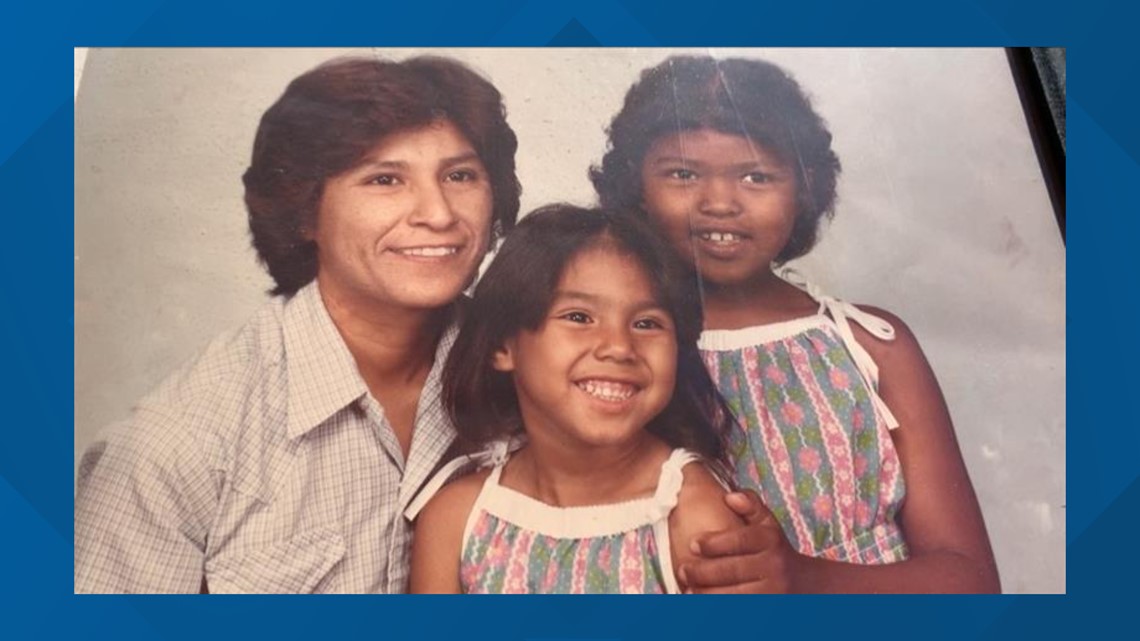 Mary Jane Lara was also a fixer upper, according to her siblings. They said she enjoyed giving old or beat down things new life. So much so that she and her brother-in-law decided to open up their own construction company, J&M Construction, shortly before her death.
"Sure enough, they were making cabinets, rocking chairs," Daniel Lara described. "They were making all kinds of things to sell and they were good at it. She was. Even if she had a busted up arm, she still was good making cabinets."
She was excited for her future, her siblings said.
Her last days
:
'A gut feeling something was wrong'
The day before she was murdered, Gurado said Mary Jane Lara stopped by her house to eat some of her sister's homemade Mexican food.
"She would always come to the house and say, 'cook me something sister, I'm hungry,'" Gurado laughed. "And boy, can she... eat! She could eat two plates by herself and she was small, but she loved eating."
When 6 News asked if her older sister acted strange that day, Gurado replied, "no." She did recall, however, an event she described to be "out of the blue" shortly before she died.
"She had called me like a couple, like a week ahead of time and she told me 'sis if anything ever happened to me, underneath the bed there's a black safe,'" Gurado recalled.
"I mean, maybe she had a gut feeling that something was wrong," Gurado added, thinking about the call. "I don't know, but she never told us anything… She said, just in case something was to happen to her and I told her, 'shut up, girl, nothing is going to happen to you.' Well, of course, I didn't, I never thought at the moment you know something could happen, you know. You don't think about those things."
Mary Jane Lara told her that inside the safe was her insurance policy. After she died, Gurado did what her sister instructed on that call and looked under her bed for the safe. However, she said it wasn't there and that they didn't find a safe anywhere.
Timeline
:
'We're looking at about... 10 hours'
The night before Mary Jane Lara was murdered, she made a phone call to a friend around 11 p.m., authorities confirmed through phone records. Her body was found 9:30 a.m. the next day.
"We're looking at about, what, 10 hours," Powell said regarding the timeframe at which she was shot dead.
According to witnesses, Mary Jane Lara's last known location was at a friend's home at the Bloom's Motel, 2306 South I-35.
"So she's supposedly there with friends and they say that she left before midnight to go get some items from the store and never returned," Powell said.
Powell added that she reportedly left alone, according to witnesses.
Witnesses told authorities Mary Jane Lara was headed to a nearby convenience store. Powell said a store submitted surveillance video at the time to try and help help narrow down Mary Jane Lara's whereabouts. That video is currently on VHS tapes and needs reviewing, Powell added.
Gone Cold | Mary Jane Lara
When BCSO recovered Mary Jane Lara's body the next morning, they couldn't identify her at first because she didn't have any identification on her, Powell said.
But the unidentified body wouldn't remain.
That same day, about 20 miles away from her body, deputies discovered an abandoned black vehicle off of FM 93, just east of Temple, during their patrol. They were able to get the registered owner's address, which happened to be Mary Jane Lara's.
"Now, at the time, they did not know that [the body] was Mary," Powell said. "They were able to put it together with talking to family and neighbors that that was her car."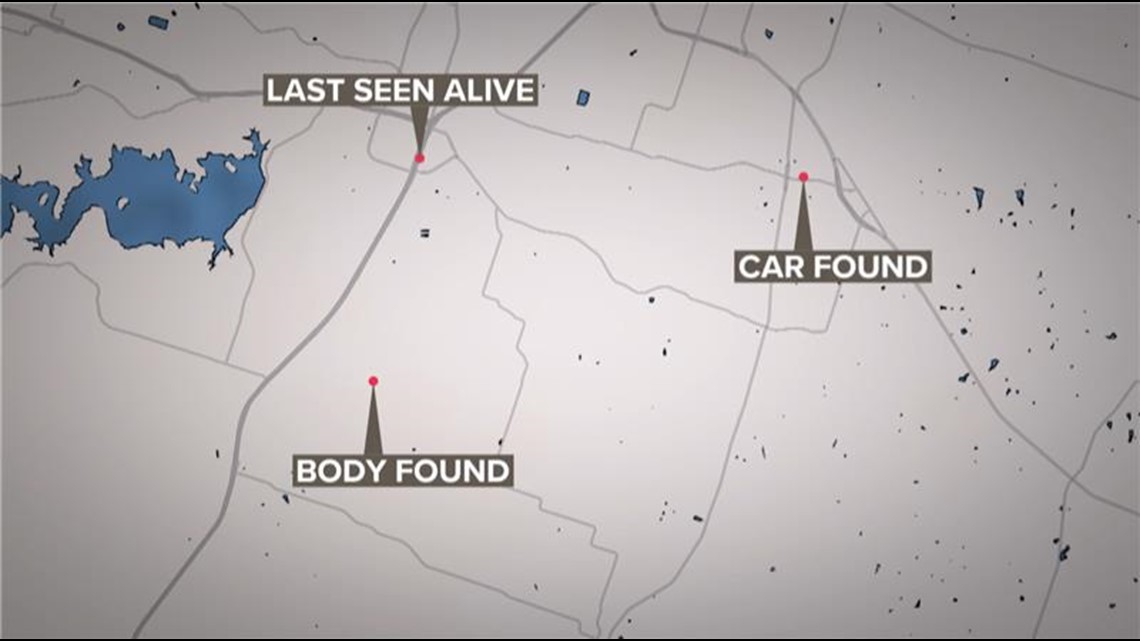 Looking at the evidence
:
'That's a lead that we didn't have in '03'
Sifting through hundreds of photographs taken by disposable cameras, Powell and his partner, Investigator Jaimie Rieves, are offering a fresh pair of eyes in Mary Jane Lara's murder case.
Powell said one of the first things that stood out to him and Rieves was the clothing she was wearing.
"There was two specific things about her clothing that stood out to me that are leading me to believe that it can be a factor in the murder," Powell said.
Powell couldn't go into specifics about her clothing, but said what they noticed is something they would want to ask any surviving witnesses; "would be something specific that he or she would know why that clothing was this way."
A major piece to the puzzle, however, involves Mary Jane Lara's abandoned vehicle.
Inside the vehicle, Powell said investigators found a number of pieces of evidence, including one underneath one of the car seats.
"There's two things that stood out from the car… one of them was a lighter, so that lighter is covered in blood," Powell detailed.
Powell added the vehicle also contained evidence that provided a new lead that investigators didn't have in 2003.
"They were looking at [finger]prints that were processed then that did not hit in the Automatic Fingerprint Identification System then. They reran them and we got hits on some folks," he said.
Will there be justice?
:
'They took somebody from us, that we really loved a lot'
Next spring will mark 20 years since Mary Jane Lara died. Today, Powell comes back to the site where her body was found and contemplates.
The bridge looks completely different than it did back then, he notes.
"You have new put right over the top of old and that's sometimes what happens in these cold cases," he explains. "The new things happen and sometimes there's, you know, we forget about what happened in the past. And that's the thing about being a cold case investigator. You can't let that be."
"Mary's been looking for justice for awhile," he adds.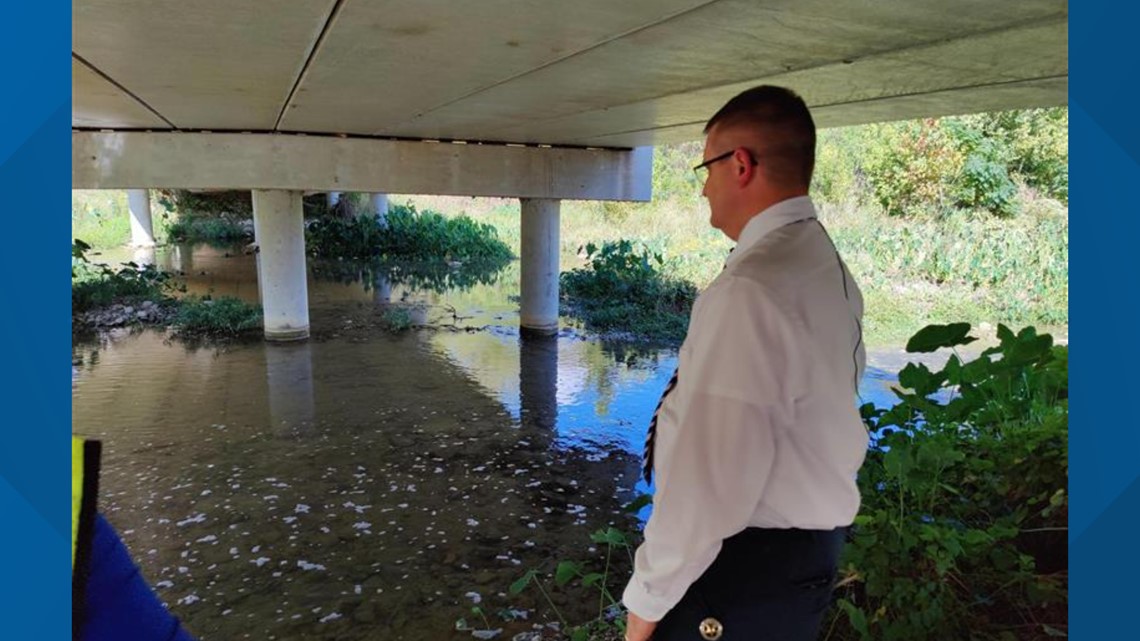 The pain of not knowing who killed their sister/mother hovers heavy over Daniel Lara, Gurado and Mary Jane Lara's surviving daughter, Misty Lara, every day.
"It's been hard, really hard," Daniel Lara sighs, looking down at a photo of his younger sister. "… They took somebody from us, that we really loved a lot."
"We don't even rest in peace, not knowing you know, who did this to her and what happened to her," Gurado says.
In hopes that someone will come forward, Gurado says she is willing to offer something most families of murder victims won't: Forgiveness.
"It's something that hurts me, to be able to forgive a person that took somebody else's life, but Jesus has touched my heart," she explains. "… I put everything in the hands of God."
"To the person who did this, give closure to the family," Powell says in hopes of reaching the killer(s). "I know this had to been weighing heavily on you for going on 20 years of this and most likely, we'll be seeing you soon."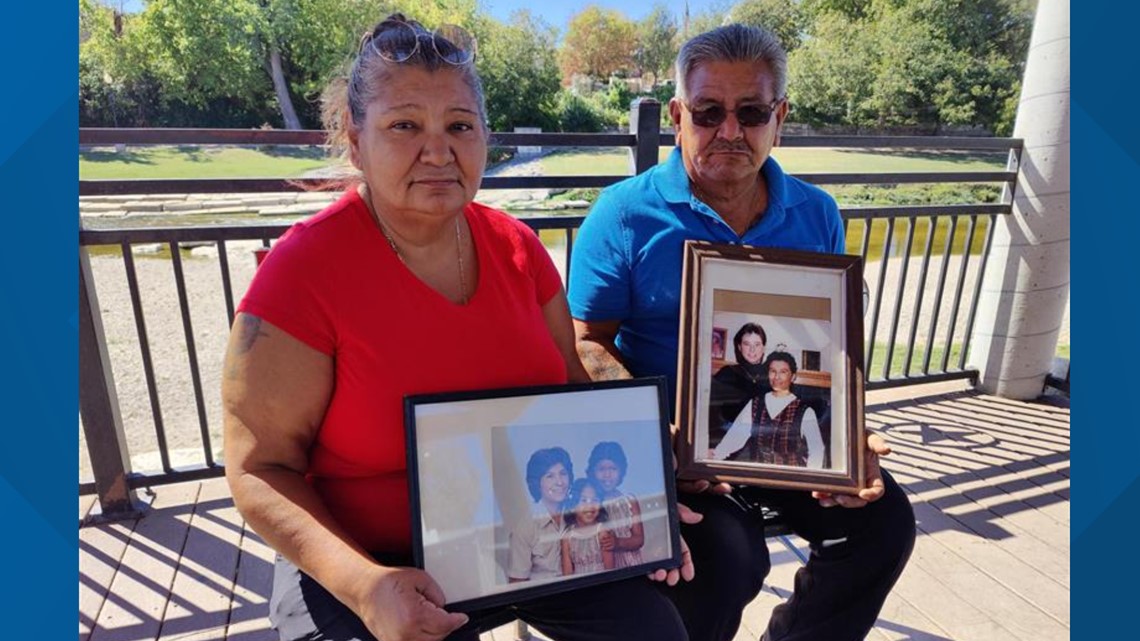 6 News was unable to reach Mary Jane Lara's surviving daughter, Misty Lara, for an interview.
6 News Reporter Baylee Bates also contributed to this report.