KILLEEN, Texas — It has been 27 years since a gunman opened fire at a Luby's Cafeteria in Killeen, killing 23 people in what became the deadliest mass shooting in the U.S. at the time.
With mass shootings, such as Thousand Oaks and the Pittsburgh Synagogue, becoming more frequent across the country, it has some survivors reliving their experiences all over again.
Oct. 16, 1991, was a time before mass shootings were so commonplace in America.
Pastor Kirby Lack and his friend, veterinarian Michael Griffith, met for lunch at the Luby's in Killeen.
The pair talked about life and death. Lack said Griffith told him he was afraid no one would attend his funeral one day.
"I said 'Mike I love you, you're my friend I'll be there,' and that was the last words we ever said to each other," Lack said.
Seconds later, George Hennard of Belton drove his truck through the front of the restaurant. Unsure of what was happening, Lack said he ran over to help the injured.
"He crawled out of the truck, and when he looked at me he just came up and pointed the gun at me. I started moving before he shot, so he missed me," Lack said.
What followed was 12 minutes of mayhem. The shooter circled the cafeteria three times, grabbing people from under tables and shooting them point blank. While Lack and his friends were figuring out a plan, Suzanna Hupp and her parents sat across the room in shock. Hupp's father rushed the gunman, giving his life to try and save others.
"My dad broke away from my grasp and ran at the man. He saw my dad coming and simply turned to him and shot him," Hupp said. "My dad went down in the aisle between me and the gunman, and I knew he wasn't going to make it."
Hupp said she and others escaped after a man inside broke out a back window, but her mother stayed behind to be with her husband of 47 years.
"They had just had their 47th wedding anniversary, and she wasn't going anywhere without him," she said. "As she cradled my father and the cops began to arrive, they saw the gunman walk to my mother, and they say she looked up at the gunman, put her head down, and he pulled the trigger and that's how the cops knew which one was the gunman."
The shooter circled back around to where Lack and a few others were hiding, killing more people including Lack's friend Griffith, he said.
"I had just smeared some blood on my face and I covered my face with my hand hoping he would think I was dead," Lack said. "He kicked me. I didn't move, and he reached down and stuck the barrel of the 9mm to the back of my head and just as he pushed, I literally said my last prayer. I thought I was dead."
The shooter looked up, distracted by the approaching police officers and shot just off to the side of Lack's head.
"He shot, and it was deafening. Everything was like a ringing noise. I lay there for a second and I opened my eyes and thought 'that jerk missed me, how do you miss,'" Lack said.
After a shootout with police, the gunman shot and killed himself. Twenty-three people died in what was the deadliest mass shooting at the time.
As a pastor, Lack said he turned to religion to heal. He holds service on Sundays at 10 a.m. at Trinity Worship Center at 1802 Martin Luther King Junior Drive in Copperas Cove.
With mass shootings grabbing headlines, these survivors see their worst day play out over and over again across America.
"It's heartbreaking, it is. We need to teach our kids, and we need to teach society that you can't get by with this anymore. You got to be held responsible for your actions, and it's just not taught anymore," Lack said.
"I used to have my boys close their eyes and say 'tell me where the exits are, how many are there and where are they.' It's particularly disturbing that one of my children could easily be a part of one of those," Hupp said.
While they aren't sure how they survived that tragic day, they said they will not live their lives in fear and allow the bad guys to win.
"Man, there's life out there. Get out there and live it," Lack said.
The Luby's massacre remains the sixth deadliest mass shooting in modern U.S. history.
A memorial for the victims can be found outside of the Killeen community center.
• Oct. 1, 2017: Stephen Paddock, 64, fired more than 1,000 rounds from a 32nd-floor suite at a nearby hotel on concertgoers at the Route 81 Harvest Music Festival, killing 58 people and leaving hundreds injured. Paddock was later found dead of a self-inflicted gunshot wound. His motive remains unknown.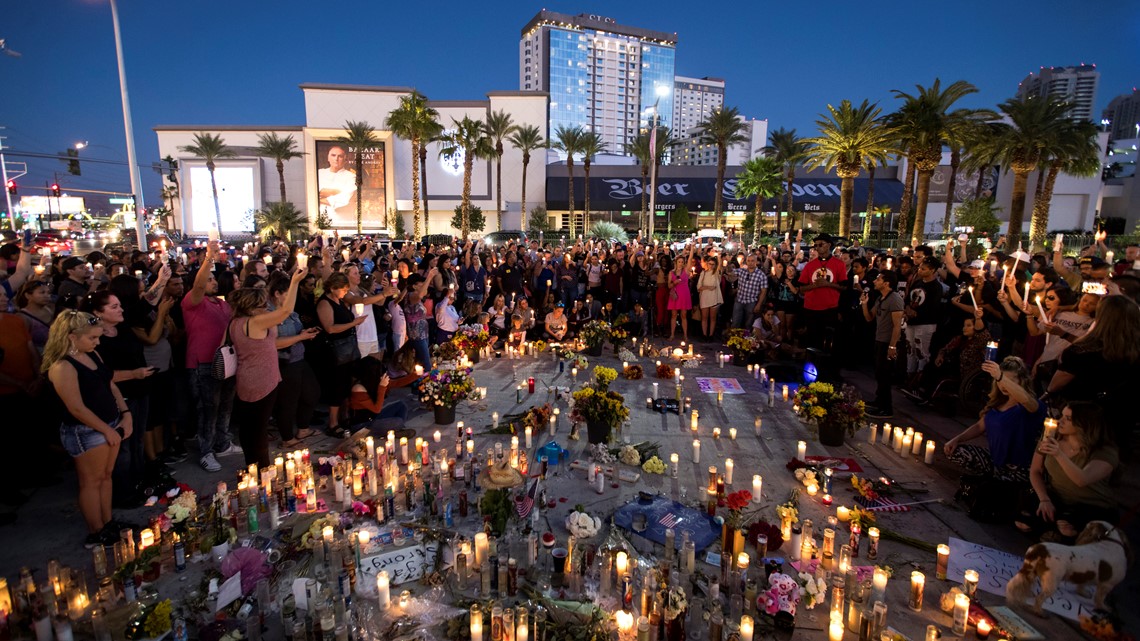 • June 12, 2016: Omar Mateen, a 29-year-old security guard, kills 49 people and wounds 58 others at Pulse, a gay nightclub in Orlando, Florida, that was hosting a Latin night. Mateen was killed by police. It was the deadliest terror attack in the U.S. since 9/11 and at the time was the worst mass shooting in the nation by a single gunman.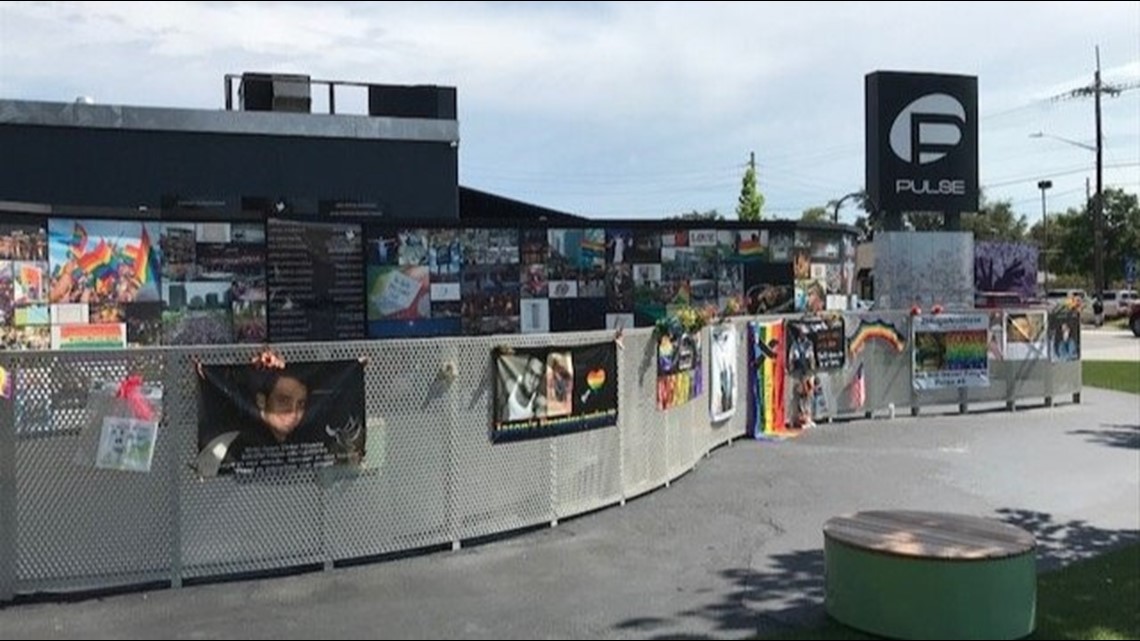 • April 16, 2007: Seung Hui Cho, a 23-year-old student, went on a shooting spree at Virginia Tech in Blacksburg, Virginia, killing 32 people, before killing himself.
• Dec. 14, 2012: Adam Lanza, 20, gunned down 20 children and six adults at Sandy Hook Elementary School before killing himself.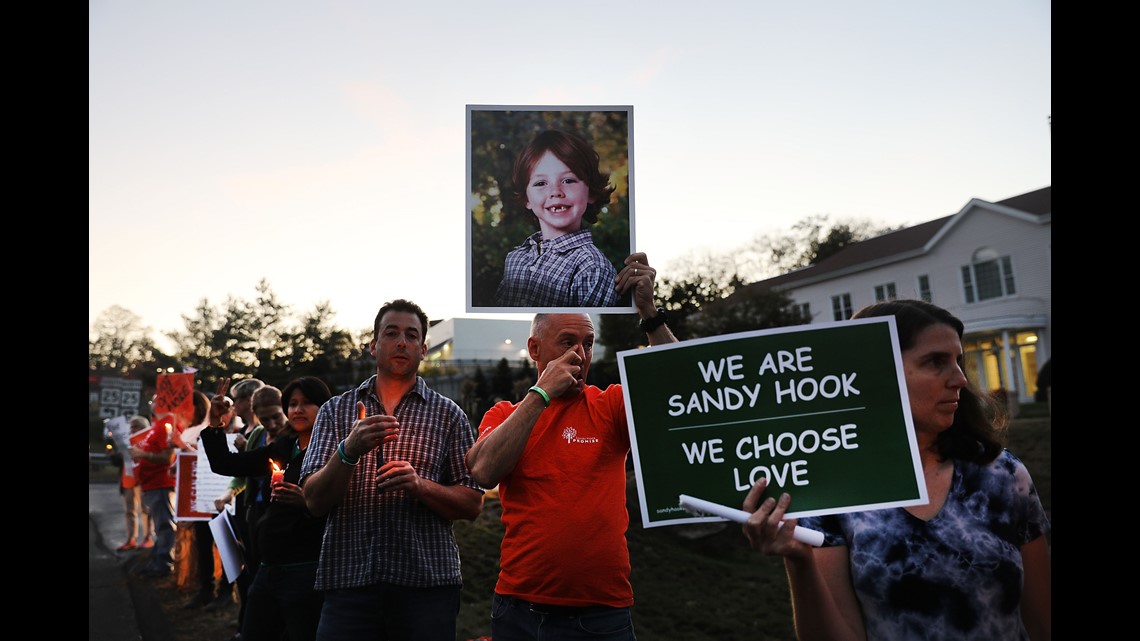 • July 18, 1984: James Huberty, 41, gunned down 21 adults and children at a McDonald's in San Ysidro, California, before being killed by police.
• Aug. 1, 1966: Charles Joseph Whitman, a former U.S. Marine, shot and killed 16 people from a university tower at the University of Texas in Austin before being shot by police.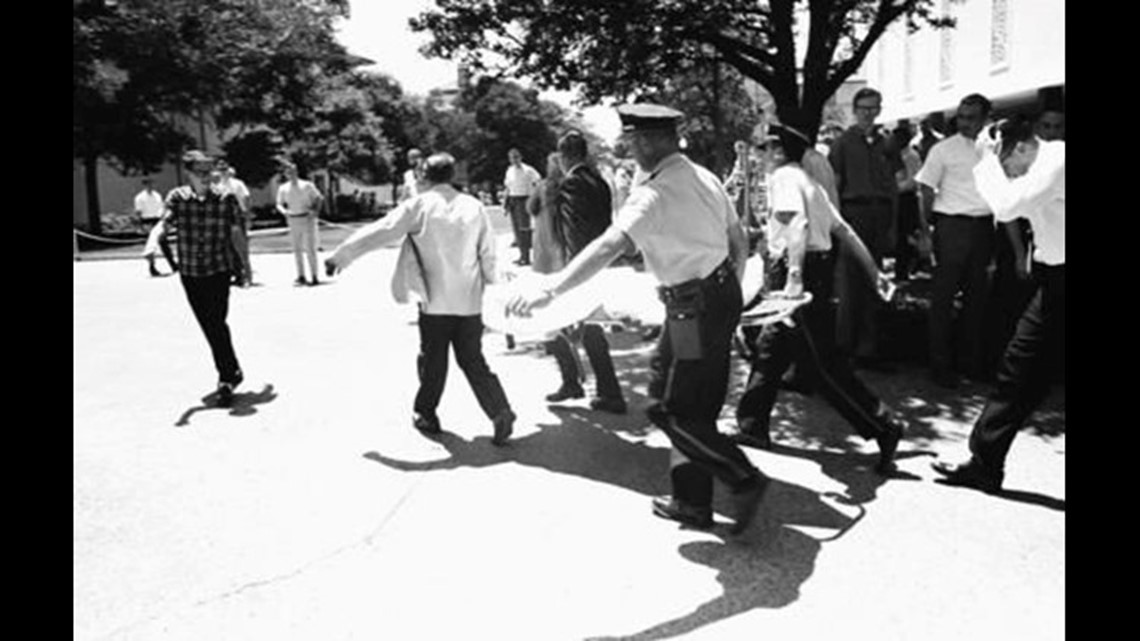 • Aug. 20, 1986: A part-time mail carrier, Patrick Henry Sherrill, shot and killed 14 postal workers in Edmund, Oklahoma, before killing himself.
• Dec. 2, 2015: Syed Farook and Tashfeen Malik, a married couple living in Redlands, California, opened fire at a San Bernardino County Department of Public Health training event and holiday party, killing 14 people and injuring 22 in a matter of minutes. Farook, an American-born U.S. citizen of Pakistani descent, worked at the health department. Malik had pledged allegiance to the Islamic State in a Facebook post before the shooting.
• Nov. 5, 2009: A gunman fatally shot 13 people and injured 30 others at Fort Hood near Killeen, Texas. He appeared to have been radicalized by an Islamic cleric. He was convicted and sentenced to death.
• Sept. 16, 2013: Gunman Aaron Alexis, 34, fatally shot 12 people and injured three others at the headquarters of the Naval Sea Systems Command in Washington, D.C. He was later killed by police.
• July 20, 2012: James Holmes gunned down 12 people in an Aurora, Colorado, movie theater. Last year he was convicted of first-degree murder and attempted murder and sentenced to 12 consecutive life sentences plus 3,318 years without parole.
• Oct. 1, 2015: Christopher Harper-Mercer, a 26-year-old student at Umpqua Community College near Roseburg, Oregon, shot an assistant professor and eight students in a classroom. After a shootout with police, he committed suicide.
• June 18, 2015: A gunman opened fire at a weekly Bible study at the Emanuel African Methodist Episcopal Church in Charleston, South Carolina. Nine people were killed, including pastor Clementa Pinckney; a 10th victim survived. The morning after the attack, police arrested a suspect, Dylann Roof, 21, who said he wanted to start a race war. In December 2016, Roof was convicted of 33 federal hate crimes charges, and in January he was sentenced to death.

• July 16, 2015: Muhammad Youssef Abdulazeez opened fire on two military installations in Chattanooga, Tennessee. The first was a drive-by shooting at a recruiting center; the second was at a U.S. Navy Reserve center. Four Marines and a Navy sailor died; a Marine recruit officer and a police offer were wounded. Abdulazeez was killed by police in a gunfight.
• Nov. 27, 2015: A gunman attacked a Planned Parenthood clinic in Colorado Springs, Colorado, killing a police officer and two civilians and injuring nine others. Robert Lewis Dear was taken into custody after a five-hour standoff and charged with first-degree murder.