George Powell breaks silence, maintains innocence after 10 years in prison
Powell says he isn't sure why he was the fall guy in all of this but says he still hopes the real suspect will come forward and clear his name.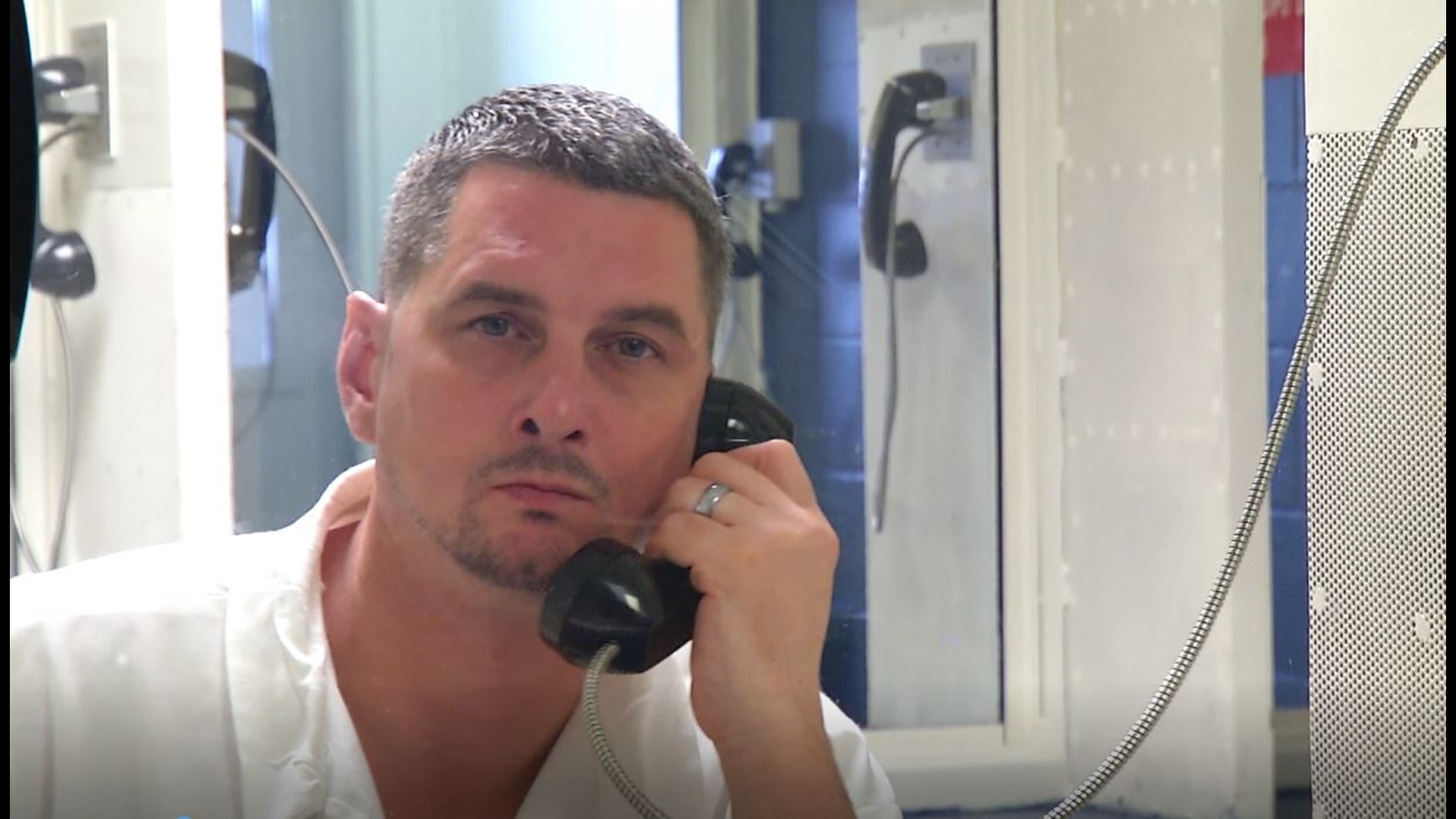 George Powell's case has received national attention, and for the first time in a long time he is sharing his side of the story. Powell has served 10 years of a 28-year sentence for allegedly robbing a Killeen 7-11, but he's always maintained his innocence.
After several hearings last year, it's now up to a judge to decide if Powell will get a new trial, be set free or continue serving his 28 year sentence. In a 2 hour sit down interview at the Alfred D. Hughes Unit in Gatesville, Powell shares his story.
"I'm absolutely 100 percent innocent," said Powell.
Video of the crime could be the key to Powell's freedom or another 18 years behind bars. It was June 9th 2008, video shows a man walk into a Killeen 7-11 and rob it at gun point demanding money and cigarettes before taking off. At the time police believed this suspect was connected to 4 other robberies around Central Texas. On the day of the 7-11 robbery George says he was out selling cd's of his music and then went home to his family.
"That man is heartless. He's pulling guns out, he's robbing women in stores he's a coward, and I'm paying the price for his crimes," said Powell.
Powell had been in trouble with police in the past for selling his cd's on private property, but when officers arrested him for an armed robbery he was in shock.
"I just looked over my shoulder and I saw 8 to 9 Killeen Police Department officers creeping up on me with their pistols drawn. They told me to get on my knees so I just got down on my knees," said Powell.
Powell stood trial in 2009. Video of the crime helped put him away alongside a letter from a jailhouse informant who said George confessed to him, but the informant later changed his story, saying he made it all up hoping to get a better deal for himself.
"I didn't even know who this guy was until I seen him take the stand and I was like what?! Yeah I was angry about that," said Powell.
Powell was sentenced to 28 years.
"It wasn't the sentence, it was the guilty verdict. I was just hoping for one person on that jury panel to say there's no way I don't believe it and go back to that jury room and tell them no I'm not finding that man guilty," said Powell.
Powell and those around him began to lose hope.
"They've kept this boy in jail for ten years, it almost seems to me like they're just trying to save face," said Powell's father George Powell II.
George's penpal turned fiance Tamara Parsos helped Powell get new lawyers with the Innocence Project who specialize in fighting wrongful convictions.
"I definitely think we provided him with everything he needs to find him innocent," said Powell's attorney with the Innocence Project Michael Ware.
A major height discrepancy is leading George's innocence claim. Victims and experts put the robber between 5 foot 6 and 5 foot 8. George however is 6 foot 3.
"Shoot I wanna fight for my life because I'm a fighter and I'm going to fight," said Powell.
Powell says the hardest part of it all is being separated from his 13 year old son.
"I can't teach my boy anything from in here. I love him, I'm sorry I couldn't be there for him...but it's gonna be alright he's a good kid," said Powell.
Powell's son and his fiance' hold out hope he'll be set free.
"I'll actually hopefully be able to stay a whole summer with him," said Powell's son Giovanni Powell.
"It would mean everything, not just to have someone by my side and have a normal relationship, but also so my daughter can have a father figure," said Powell's fiance' Tamara Parsons.
Still Powell thanks God for putting him in this situation.
"I mean I thank God that this happened to me because when I get out of here there is nothing that's gonna stop me from success, I'm taking the top," said Powell.
We still asked him directly if he visited that 7-11 and robbed it.
"My heart goes out to them victims I'm sorry that you were robbed but I'm not the one that robbed you. I had nothing to do with these robberies what so ever," said Powell.
We are still waiting on the judge's decision. Powell says he isn't sure why he was the fall guy in all of this but says he still hopes the real suspect will come forward and clear his name.