WACO, Texas — More than a dozen people lined the street outside the McLennan County Courthouse Friday in protest of a plea deal given to a former Baylor University fraternity member who was charged with rape.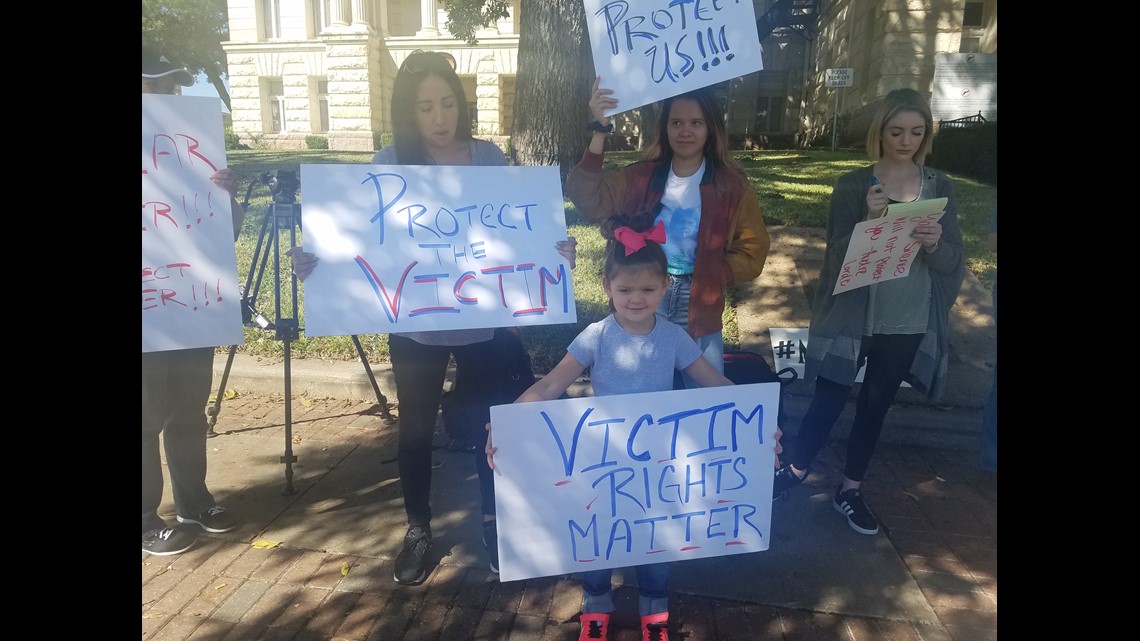 Jacob Anderson, who was president of the Phi Delta Theta fraternity was accused of drugging and raping a fellow student in 2016.
Anderson pleaded no contest on October 15 and received three years of probation, a $400 fine and he will have to attend mandatory counseling. He will not be required to register as a sex offender.
The group of protestors, made up of mostly Baylor students and alumni, called upon Judge Ralph Strother Friday to reject the plea deal. He is expected to make his ruling on December 10. If he rejects the plea, the case will go to trial.
The same group started a petition that calls on Strother to reject the deal. It had close to 50,000 signatures.
According to the arrest warrant, the woman who was assaulted accepted a drink of punch at a party in the frat house before becoming disoriented and confused. Waco police Sgt. Patrick Swanton said Anderson led the woman to the backyard where nobody was allowed.
The woman reported Anderson raped her behind a barn area and repeatedly assaulted her until she blacked out.
Investigators said when the woman woke up she vomited on herself then found a friend at the party who took her to Baylor Scott & White where she received a sexual assault medical exam.
Members of the District Attorney's Office said they stand behind the plea offer and believe they have reached the best result possible outcome given the available evidence.
📱 Make it easy to keep up-to-date with more stories like this. Download the KCENTV app now on Android or iPhone!