TEMPLE, Texas — Two years ago, Tina Turner, a server at an Applebee's restaurant in Temple, found inspiration she didn't know she was looking for when she met a new friend.
"She came in, and I was dressed up as Wonder Woman in a tutu," Turner said. "She sat in my section. She loved my tutu, and we just became friends."
Turner met a then-7-year-old during the restaurant's children's month and said she was immediately inspired.
That 7-year-old was Lizzy Greer.
"It's like she's my own, almost," Turner said. "Like, she's part of my family."
Lizzy's grandmother Traci Greer and her family turn to the now-9-year-old for inspiration as they have watched her battle cancer for nearly half her life.
In July 2015, Lizzy was diagnosed with embryonal rhabdomyosarcoma, a cancer that attacks the skeletal muscles that control movement in the body.
Princess Lizzy fundraiser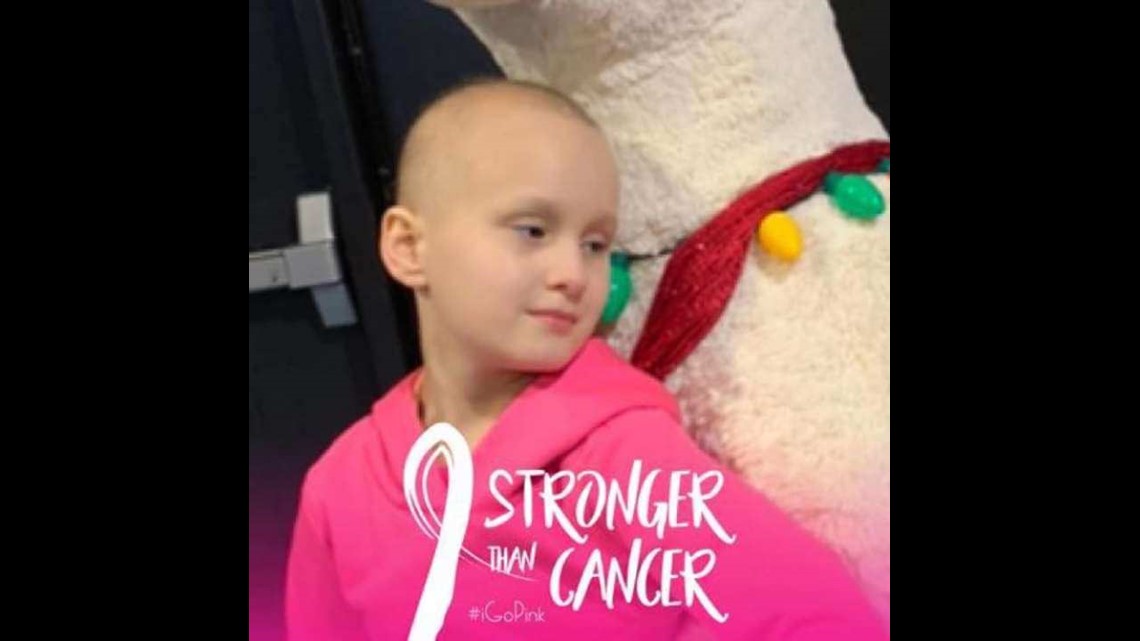 "It's been chemo after chemo," Traci said. "Radiation after radiation. At one point, she did six straight weeks of radiation."
There was a point when Lizzy was in remission for about nine months.
Traci said when the cancer came back, doctors told the family clinical trials were all they had left.
So, they tried one that Traci said looked promising for a while.
"In January they told us the treatment had stopped working," Traci said. "That it was crawling up her spine and was wrapped all the way around her spine and her (Cervical) spine and that there was nothing else that we could do."
So, the Greers were left praying for a miracle for their Princess Lizzy.
"She's been asking a lot of questions about Heaven," Traci said. "About who's going to be there and will she able to still see us."
Fast forward to a cold, gray-skied Saturday in February.
Across the highway from McLane Children's, the very hospital where Lizzy had been undergoing treatment, the community gathered for her in one of the few restaurants visible from her room.
A community that adopted a girl and a family in need took over the kitchen and dining room at Applebee's for a pancake breakfast fundraiser for Princess Lizzy.
Combined with a few other fundraisers, Applebee's raised more than $1,000 to help the Greer family move forward.
"[We want] to make as many special memories with her as we can," Traci said. "Yesterday, we were informed that we maybe only have six weeks left."
To help Lizzy and her family, donations can be made on the family's GoFundMe campaign.