TEMPLE, Texas — A massive black area about 30 times the size of Earth was spotted on the Sun's surface Monday, and it is expected to bring high-speed solar winds that'll reach our planet by the end of the week, NASA scientists say.
Alex Young, an associate director for science at NASA Goddard's Heliophysics Science Division told Insider this "hole" is about 20 to 30 times the size of Earth.
Though described as a "hole," it is far from it, NASA says. Instead, it is an area on the Sun's surface that is significantly cooler in temperature, which is why it appears dark compared to other areas.
Story continues below images.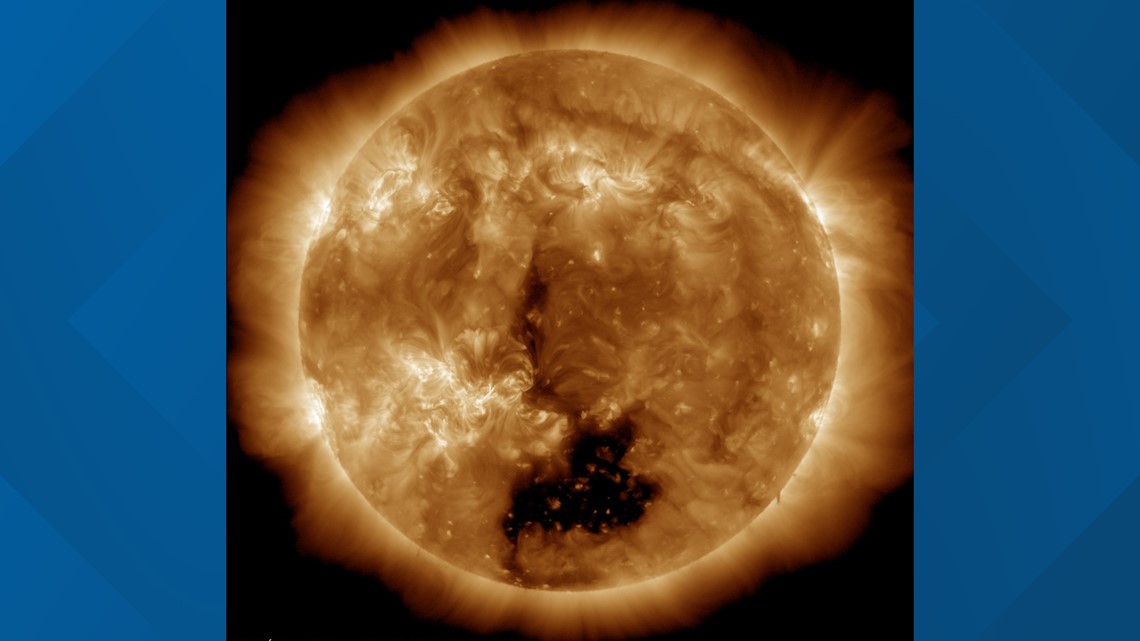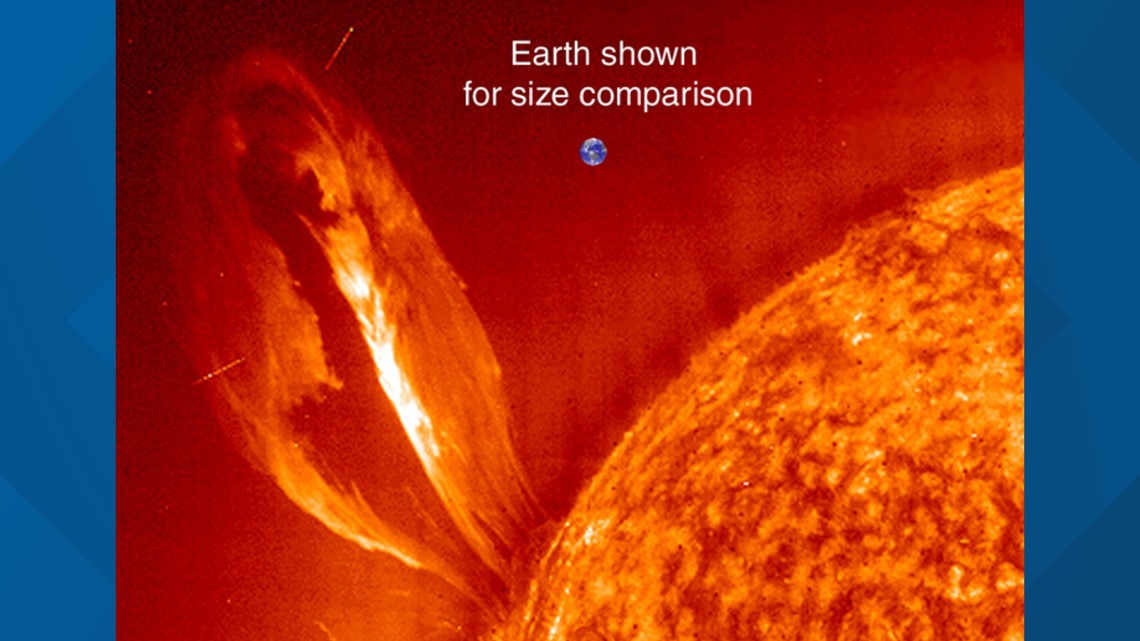 According to NASA, coronal holes are where solar winds come from. They anticipate these solar winds to have speeds of about 500 km to 800 km per second, per Insider.
"We will probably start seeing the effects of the high-speed wind on March 24," Young told Insider. "When the high-speed wind reaches Earth, the particles and the magnetic field it carries will interact with Earth's magnetic field, effectively rattling it or like ringing a bell."
So what does this mean for Earth?
Young told Insider we shouldn't expect any blackouts or disruptions in communication. Instead, there will be more vibrant aurora borealis (seen below) when the solar winds reach our planet.
Northern U.S. states from Washington to New York can expect to see this light display in the skies.