'It's yesterday for us' | Family hopeful 35-year-old cold case will be solved with key information
It's a story that's been unsolved for 35 years, but a few key pieces of information are giving police new leads about what may have happened to Elizabeth.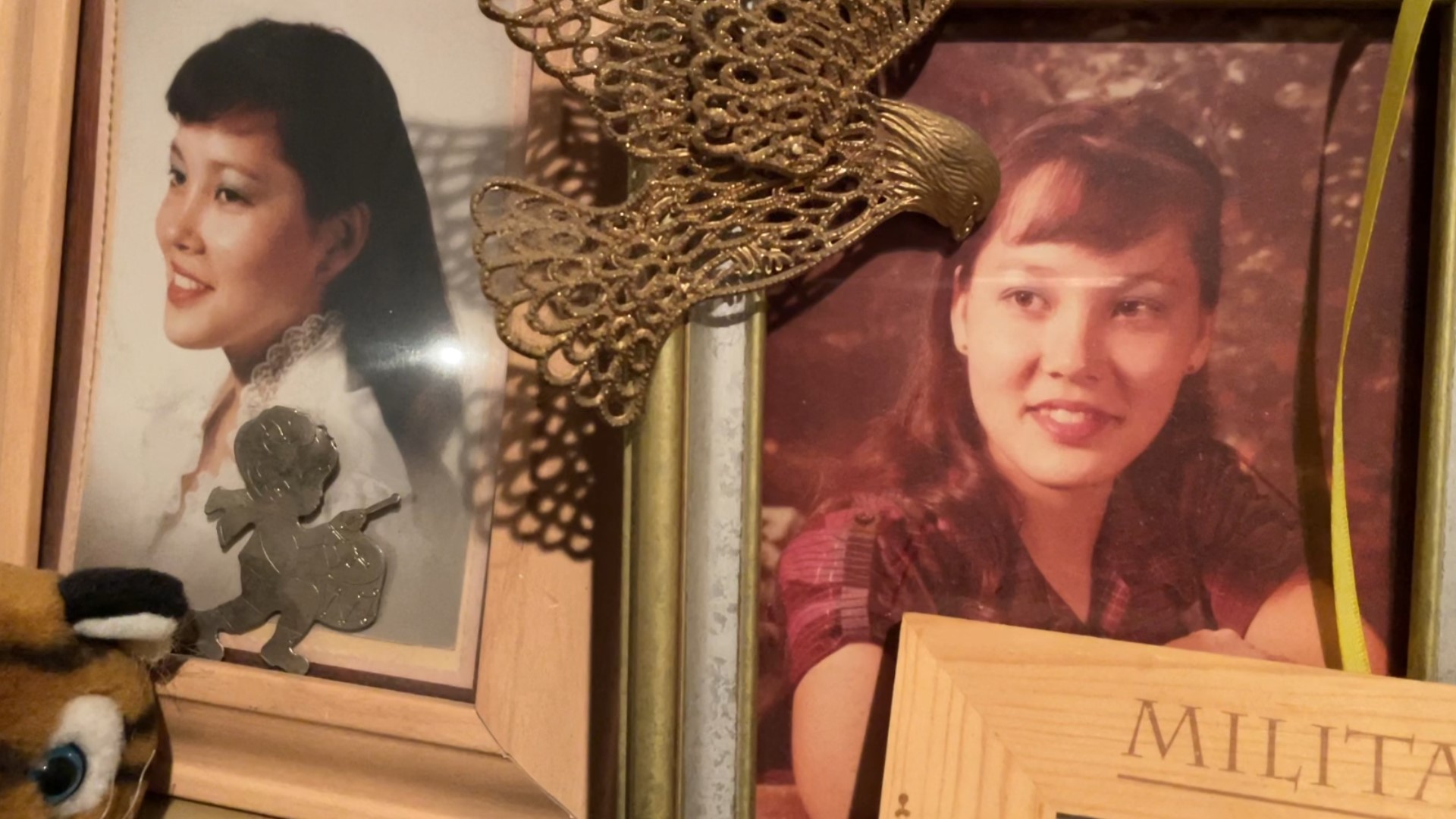 The night Elizabeth Ann Campbell went missing on April 25, 1988 was the night Sam Soon Campbell's world became incomplete.
"I don't know what I did, but maybe [God] is punishing me," the 88-year-old mother said, tormented with not knowing what happened to her youngest daughter on this day 35 years ago.
"I miss her so much, every single day. Thirty-five years," she said as she started to cry, placing her head in her hands. "I think about why? Why happen?"
Those are questions investigators haven't been able to answer throughout all of these years.
"It's been painful to be honest with you just to see their pain," said Lt. Kevin Miller with the Copperas Cove Police Department (CCPD). "It's hard and every time you spend time with them, you just want to, you want to make that pain go away."
Despite all these years, Sam Soon said she will never quit looking for her daughter.
"I know there's a 50/50 chance she's not alive. I know that," Sam Soon said. "Still, I have to try."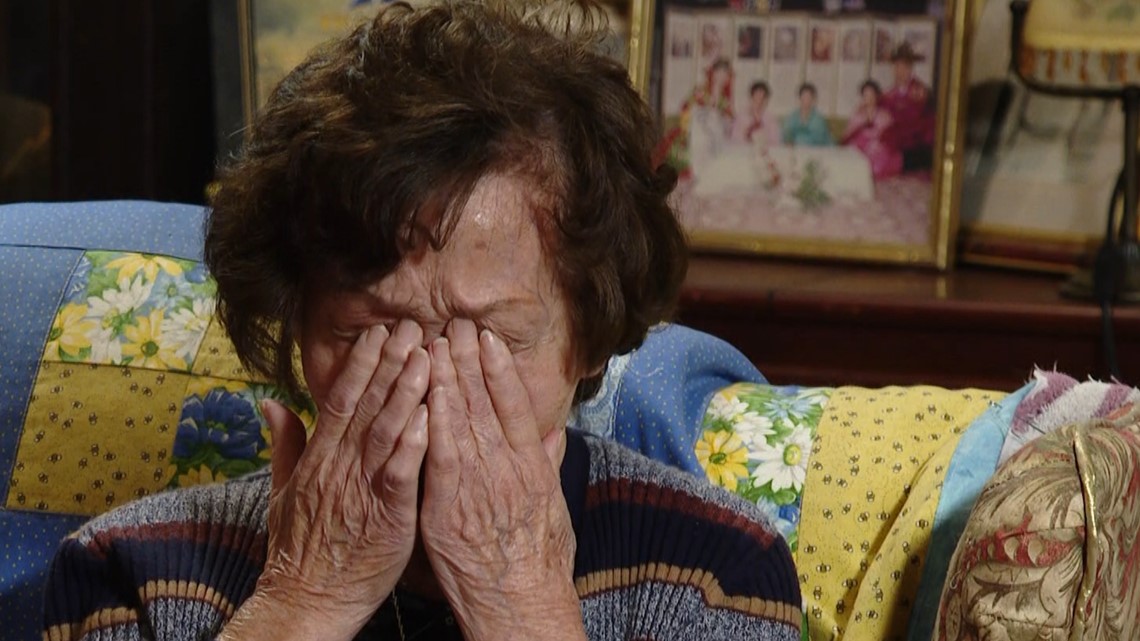 'She was a pistol'
:
Who was Elizabeth Campbell?
Standing at 5'2'' and weighing shy of 100 lbs., Elizabeth "was a pistol, just the cutest thing," Carol Ann Hone, Elizabeth's second oldest sister, said.
"God, she was pretty, just beautiful long hair, and just perfect," Hone described.
Born May 31, 1967, Elizabeth was the baby of the family; the youngest of five children to a military father, Tom Campbell Jr., who met his wife, Sam Soon, in Korea.
"Oh, she was the sweetest as can be, I couldn't be mad at her. You know sometimes, I'd be mad at her and she would kiss me until I wasn't mad," Sam Soon smiled as she tapped her cheeks with her fingers.
"She always touched her hair. She was always smoothing her hair," Hone said as she mimicked brushing her hair behind her ears.
Elizabeth Campbell photos
Elizabeth was popular and had many friends, her mother said. She never got into trouble, greatly cared for and respected her elders, never smoked or drank, she added.
She was also very close to her family.
"She fell in love with my babies," Hone smiled. "We used to joke that, because… I was getting a divorce, we were gonna run off together and get an apartment. She's gonna raise my kids for me."
What many don't know is that Elizabeth was also an artist, her mother said proudly as she looked at one of her pieces that won an award back in 1982. It's now framed in the family kitchen.
Elizabeth was also studious and ambitious toward her future. Prior to her disappearance, she was accepted into Texas A&M in College Station and was looking forward to starting in September 1988, Sam Soon said. All she had to do was finish up her last semester at Central Texas College.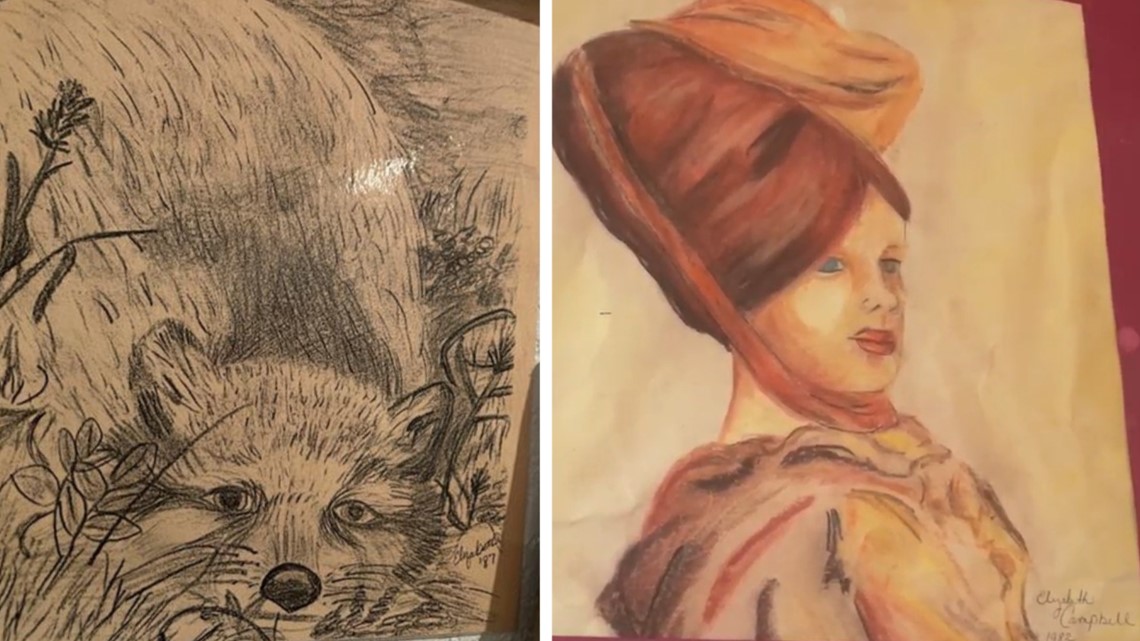 It started with an argument
:
April 25, 1988
It was a Monday night. Elizabeth just finished her shift at the 7/11 once located on Rancier Avenue in Killeen. She quickly gathered her things -- a maroon purse and school books – and went straight to her boyfriend Ricky Ray's home to study for midterms.
Though she had her 7/11 polo with her, Elizabeth was said to be wearing a white shirt, new blue jeans, white tennis shoes and a dull, lemon-colored vest-styled jacket -- a trend that was popular in the 80s – when she got to Ray's home in Killeen.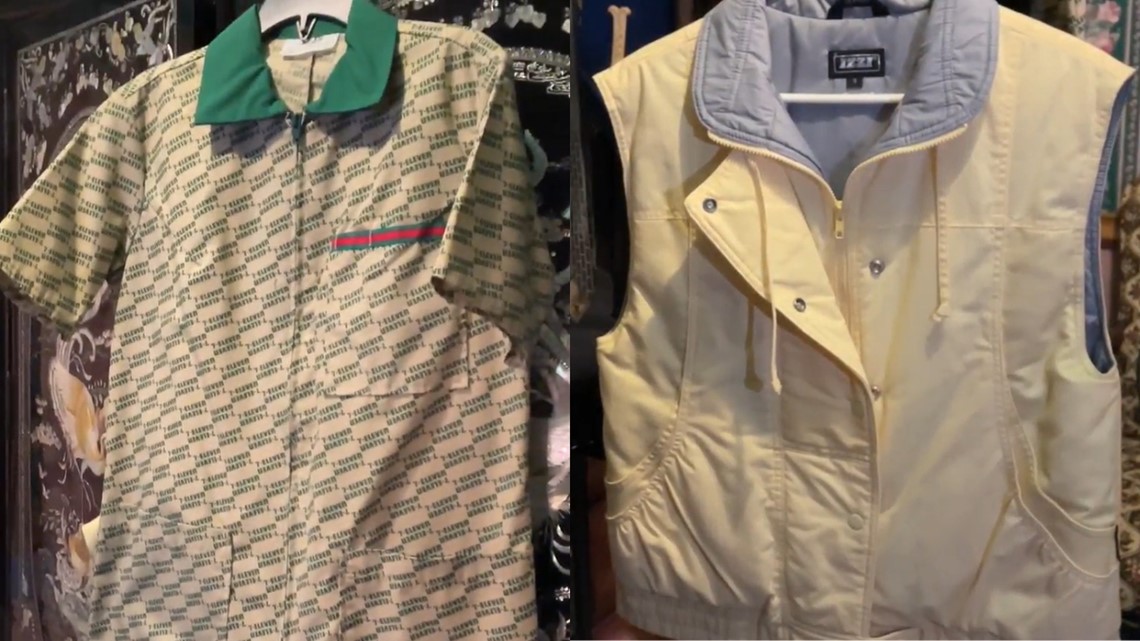 While there that night, Elizabeth and Ray got into a heated argument over their studies, said Lt. Rick Counter with CCPD.
"Elizabeth then made the decision that she was going to try to walk home [in Lampasas] following that argument," Counter said.
Counter said somebody called police that night after they spotted her walking on the side of the road. Then, shortly after, a classmate from Central Texas College also spotted her and offered to drive her somewhere in his green AMC Gremlin, Counter said.
"From there, we know that he brought her to a 7/11 store here inside the city," Counter said.
At the 7/11 that was once located on U.S. Highway 190 and Martin Luther King Boulevard in Copperas Cove, Elizabeth made a call to her boyfriend from the store's payphone.
"[Ray] confirmed that he received that call," Counter said. "I think she asked him for a ride, but due to the time, he declined to come and pick her up."
"We got in kind of a little disagreement because I was asking her why she left my house without telling me," Ray said on an episode of "Unsolved Mysteries" in 1989. "That kind of frustrated me a little bit. I didn't understand, really, why she would do something like this because it's not like her."
Ray would later tell Hone that Elizabeth said she was going to call her brother, Tom Campbell III, for a ride instead. Turns out, she never did.
Instead, witnesses told police they saw Elizabeth get into a vehicle that was described to be either white or silver with a maroon vinyl top, Counter said. That vehicle was then seen heading toward Killeen, he said.
That night marked the last time Elizabeth's family or friends would see or hear from her.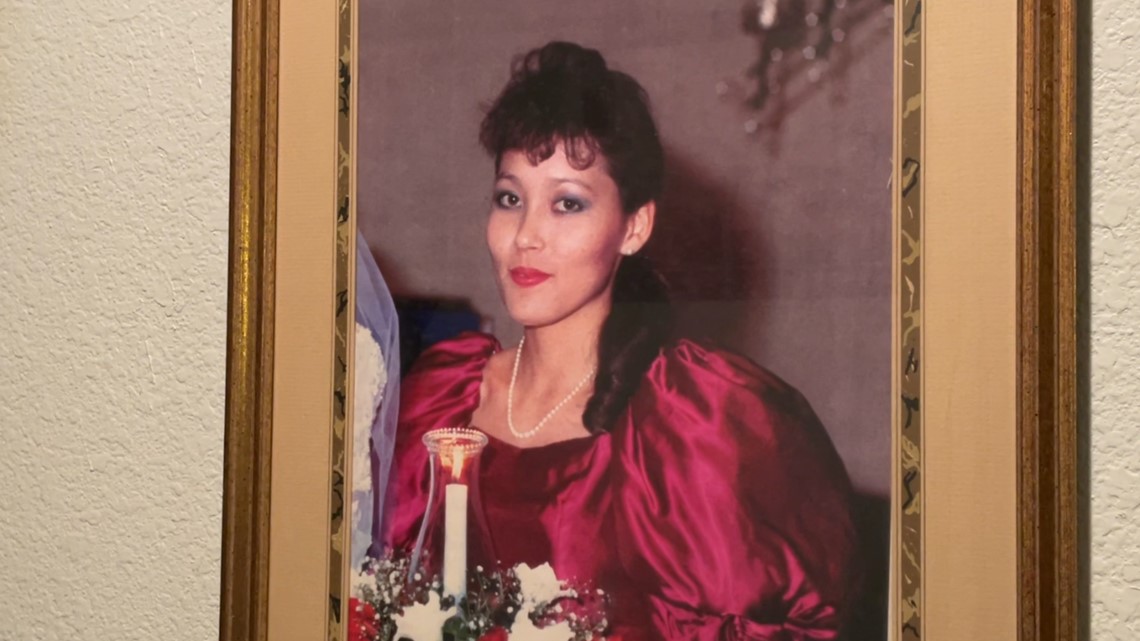 'Have you seen Elizabeth?'
:
The day after Elizabeth went missing
It wasn't until the next morning when Hone learned her sister was missing.
She remembers how she was at home, napping on the couch, when Ray frantically burst through her door.
"He says, 'have you seen Elizabeth? She didn't get home last night,'" she recalled.
Hone said she was aware of the couple's "spat" from the night before. Because Ray was close with her family, he told her about it while they were working together later that night. He also informed her about Elizabeth's call from the 7/11 and how she told him she was going to ask her brother for a ride.
"So I assumed that she called Tom, Tom picked her up and she was home," she said. "We were so busy, you know, I didn't think of it."
When Elizabeth's family turned to the police, Hone said that was confusing in itself.
"[Elizabeth] lives in Lampasas, she was last seen in Killeen;" she called from Copperas Cove, "which department is going to handle this case?," she rhetorically asked.
Then, there were conflicts over how long the family had to wait in order for a missing persons alert to go out.
"We had heard that she had to be missing 72 hours, 24 hours, 48 hours; there was inconsistency in how many hours had to go by before you looked for a person," she exhaled. She said her sister being an adult at 20 years old also added to the confusion about the amount of time they'd wait.
"We didn't have any help, not really," Hone said. "[My parents] then jumped on it. They, I believe, my parents had fliers out within 24 hours."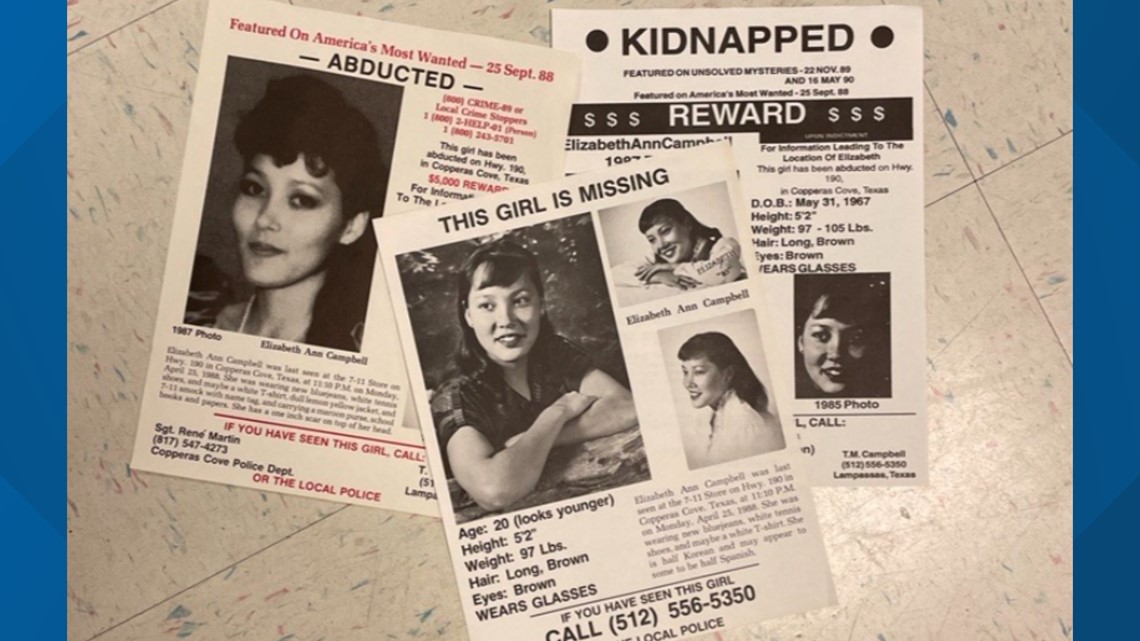 Police efforts
On April 26, 1988, the Lampasas Police Department filed a missing persons report on Elizabeth, Miller confirmed.
Miller said the family then met with CCPD's chief and sergeant on April 27, 1988, the day after she was officially reported missing. (At the time, CCPD was assisting Lampasas Police, but at some point, they became the lead agency in this case, he said.)
From there, the department started to backtrack the events, Counter said.
"We found a call from the dispatchers the night before that someone had reported seeing a juvenile female they described with long black hair, a basic description that would have been similar to Elizabeth walking eastbound on Highway 190 near Clark Road," Counter said. "That's kind of the last piece of information that we had at that point in time."
Counter said they later got reports of possible sightings of Elizabeth in Waco and Garland, Texas.
"And then several years later [in 1992], a person found her purse in Ozona," Counter said.
Counter said the maroon purse was turned into the Crockett County Sheriff's Office in Ozona, Texas, which is about 230 miles away, or roughly a three-and-a-half hour drive from Copperas Cove.
A deputy who was cleaning out their property room happened upon it and found Elizabeth's ID card inside.
"When he ran it, it showed that she was reported as missing. So immediately, their agency contacted us and they started working backwards trying to find who may have turned the purse in," Counter said.
Unfortunately, the sheriff's office did not have documentation regarding who turned in the purse or when they did. They also didn't know which deputy took it and stored it in the property room, Counter said. The only thing they knew was that it was found at a gas station, Miller added.
"Since the purse has been in our possession, it has been sent to the laboratory for fingerprints," Counter said. "There was no leads developed from the purse at all."
'Somebody has to know'
:
Campbell family efforts
Throughout the years, Sam Soon and her husband Tom Campbell Jr. poured thousands upon thousands of dollars into trying to find their daughter.
"We had a couple houses, we sold that," Sam Soon said. "We used to have quite a bit of cattle. We sold the cattle to go looking for her all over the United States."
The Campbell family didn't just stop pushing their case on local television. They had Elizabeth's disappearance air on "America's Most Wanted" in 1988, as well as "Unsolved Mysteries" in 1989, Sam Soon said.
"Somebody has to know. We put it up so many places," Sam Soon said.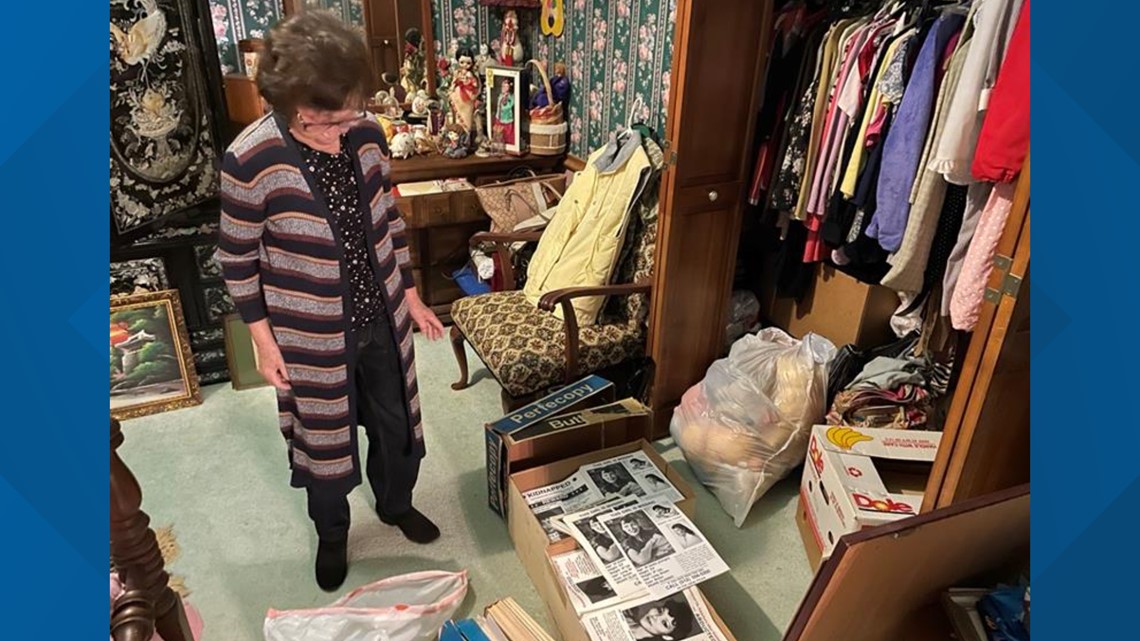 They made boxes upon boxes full of flyers, sending them out to police stations all over the country. They even sent flyers to places outside of the U.S., including Germany and Korea, Sam Soon said.
The flyers had recent photos of Elizabeth. They also included her physical description -- 5'2'', 97 lbs., long brown hair, brown eyes -- as well as details on where she was last seen and what she was last seen wearing.
The flyers also noted how their daughter had a scar on the top of her head.
"She had a scar on her chin, little scar here where she fell on a radiator," Hone said as she touched the bottom of her face. She then lifted her finger to her eyebrow. "Scar above her eye," she said.
Sam Soon said her family even traveled across the country and spent endless nights sleeping in their car on the side of the road, or staying at motels because it's all they could afford.
Despite all of their efforts, however, "I don't get any answer though," Sam Soon said with tears in her eyes.
In 2018, Tom Campbell Jr. died on June 16 at the age of 83.
"We lost our dad and he died not knowing" what happened to Elizabeth, Hone said.
"When he ready to die, he was thinking about Elizabeth," Sam Soon added.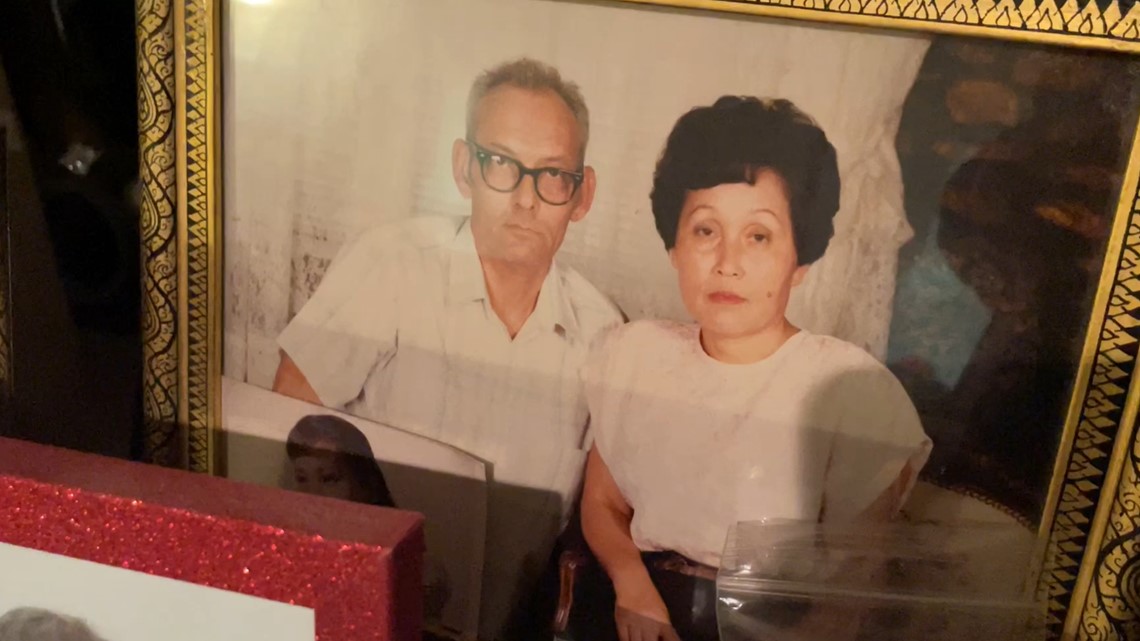 'There's always questions'
:
Decades of theories
Over the years, several theories floated around regarding what happened to Elizabeth.
People pointed fingers at her boyfriend, but police confirmed he was never a suspect.
"I think in any case where someone disappears, there's always questions whether or not the people closest are involved. Those have been explored and have not come up with anything," Counter ruled out.
Counter said it was also theorized at one point that she was forced into prostitution or trafficked, or that she may have been a victim of a serial killer who may have passed through the area at the time.
"I don't think there is a single idea that the police department has attached to," Counter said.
Sam Soon also shared that many people in public told her that her daughter ran away or that she is dead.
"A lot of people think she's probably dead... don't go looking for her," she said she was told.
"I don't have evidence to her body. I have to look for life. I have to," Sam Soon added.
Today
:
What you can do to help
Recent tips
Back in March of this year, Crime Stoppers increased its reward to $10,000 in hopes to find Elizabeth. Despite how callers can leave an anonymous tip, Miller said this increase hasn't led to any new calls or tips.
He said the most recent tip came from around a year ago. Police were told of possible human remains found in an area that they couldn't disclose to 6 News due to it being an ongoing investigation.
"We did our due diligence, and we went out and checked out an area," Miller said.
Miller said it was a couple weeks ago when police followed up on that tip, but he did not detail what happened.
Re-examining her purse
Today, Counter and Miller are turning their attention back to Elizabeth's purse. They said the lab that ran fingerprints found on the purse didn't test for DNA.
"Without knowing the DNA belongs to the suspect, they would be just randomly entering unknown persons [into CODIS] and they refused to do that," Counter said.
Instead, they are looking into sending items from her purse to a private lab to see if they can gather any DNA evidence, whether it be Elizabeth's or a possible suspect's DNA.
"So many unsolved cases have been solved because of private labs," Miller said.
Miller highlighted the 2018 Golden State Killer case as an example. Authorities were able to identify the masked Golden State Killer who committed rapes between 1974 and 1986 thanks to genealogy database from GEDMatch.
"Obviously that would help if we're able to obtain a DNA out of that purse, useable DNA," that they could enter in those genealogy databases, Miller said.
"I think it can be difficult to solve a case this old, but however with technology, there's a chance," Miller said.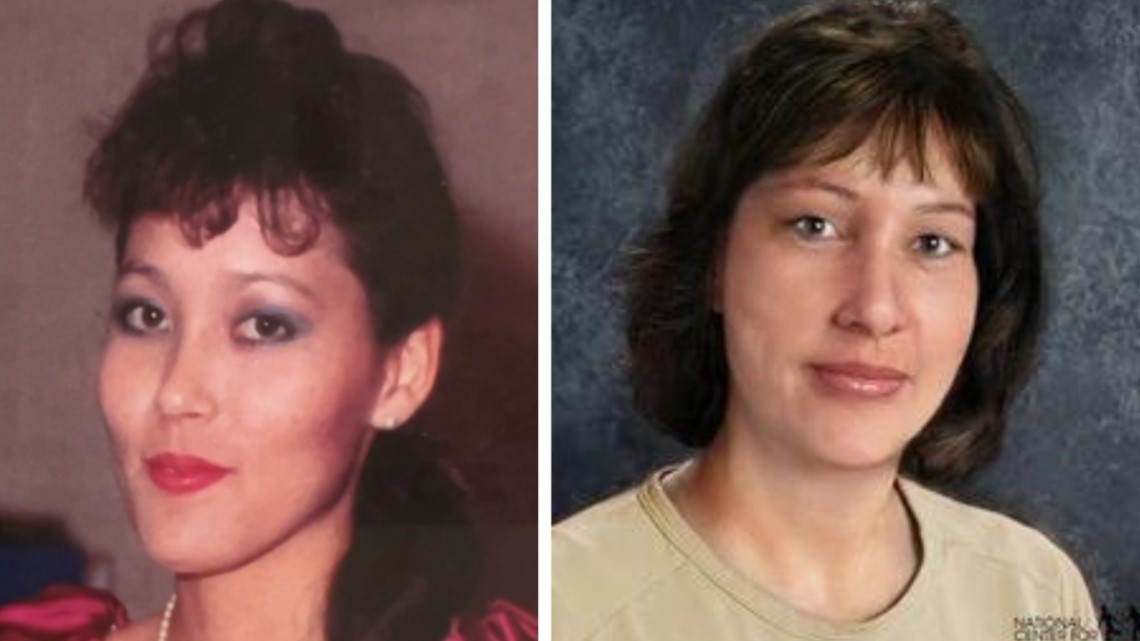 What you can do to help
Today, Sam Soon and her family have a good relationship with the Copperas Cove Police Department. Both say they regularly check-in with each other.
Still, Counter wishes they could give the family new information.
"It's been difficult for me because I want to give them answers, and I know it's been a long time," he said. "And every time that you talk to them, you can see that it's still very real to them. It's very present. And it's heartbreaking knowing that the case has gone on as long as it has, and law enforcement has been unable to provide any answers for them."
Counter added that the public can try and help the family by providing police with any information regarding two pieces of the case:
1) He said he wants to find the person who called dispatch the night she disappeared.
"The caller stated that they were a resident here in Copperas Cove and had passed her on the highway, and when they got home, they called the police department," Counter said.
However, Counter said when police tried to follow-up with the caller, the caller provided a bad address, had a name that didn't exist in their system at the time, and placed the call from a payphone on Clark Road, not from a residential phone in the city like they claimed.
"So anybody that knows that person, or has ever heard from somebody making mention of that call, we would love to speak to them," Counter said.
2) Counter said they'd also like to get into contact with anyone who may know about the maroon and silver/white vehicle Elizabeth may have left in from the 7/11.
"I don't know how much information or how much the public knew about the potential of there being a vehicle… there was some talk of it at the time," he said.
He added that the vehicle could be a Pontiac or GMC, but what makes it unique were the colors the vehicle had, which was "unique" for that time period.
"So, if anybody knows somebody that had a car like that, at that timeframe, or, you know, suspected them of doing, doing bad things or are in any way being involved in this case, and they know that they drove a car like that, they can give us a call, that'd be helpful," he said.
Finding Closure
:
'I just want this to be over'
This year on May 31 would be Elizabeth's 55th birthday. Sam Soon said every year, they celebrate with a cake and plan to again this year. All 34 birthdays that passed were documented with a photograph.
These photos -- including the many of Elizabeth's pictures displayed on a wooden cabinet in their family room -- keep her daughter's memory alive for her family.
"I have to remember until I die," she said. "I have to remember her."
The photos are all Sam Soon says she has left of her youngest. She doesn't even have her dreams anymore, she said teary eyed.
"Every night I pray, even dream I can see her," she somberly said.
"I watch [my mother's] pain, it's real for her," Hone said.
She said though her sister went missing 35 years ago, for her family, "it's yesterday. It's yesterday for us," she said.
For Hone, she said she tries not to live with any guilt on her shoulders, but it gets to her sometimes.
"I'm so angry with myself because I borrowed her car," she shared. "I had her car, was parked right there... if she had the car, she wouldn't be missing right now... I just want this to be over."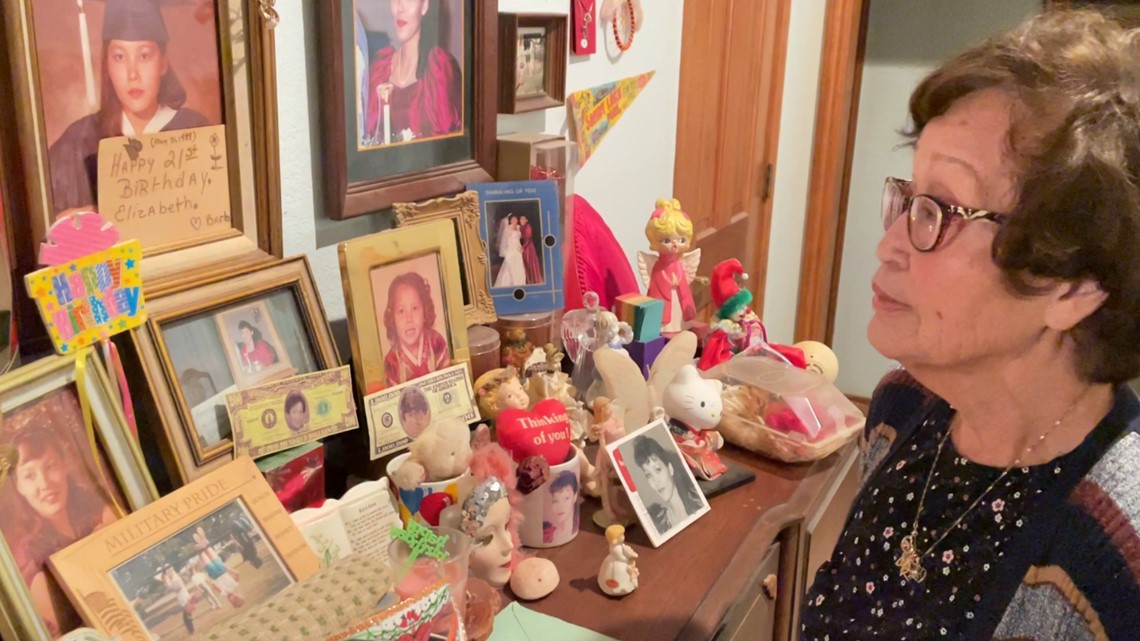 Still, Hone, Sam Soon and her family are hopeful they will get answers soon. They just ask if somebody knows something to come forward.
"She's out there. Somebody knows something," Hone said. "I believe that we'll find her. I hope it's soon and I hope it's in my lifetime. But I think she will be found."
Hone said nobody should be hesitant to come forward with information, even if they may have been involved with Elizabeth's disappearance.
"I don't care what you did. I don't care if you have guilt that you've held this information. We are beyond that," Hone said. "I mean, it has been 35 years. All we need is for you to come forward one way or another… I don't want to punish anybody."
Sam Soon said she just hopes there will be a day when Elizabeth comes home and kisses her cheeks, like she used to.
If you have any information regarding the Elizabeth Campbell case, call Copperas Cove Police Department at (254) 547-8222. You could also leave an anonymous tip with Crime Stoppers at 254-526-8477 where you may be eligible for a $10,000 reward.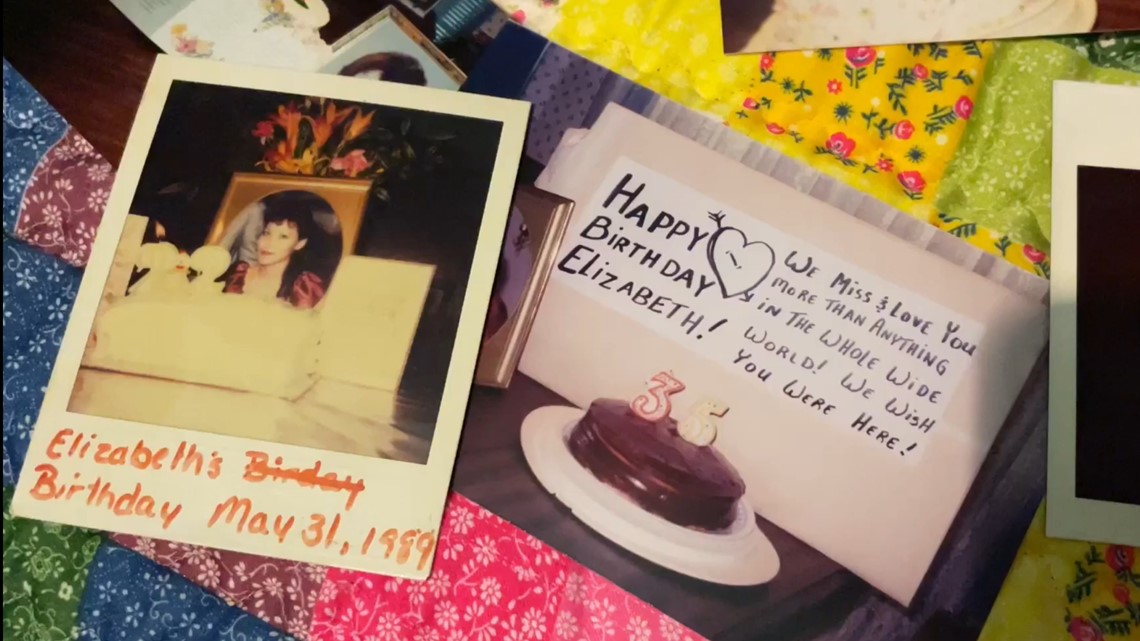 Read/Watch more "Gone Cold: Unsolved Crimes in Central Texas" stories below: