Ann drove to the location and immediately, she noticed the dog's collar was on too tight, which resulted in serious injuries, she said.
"There were four to five more rivets or holes to loosen that collar with, there was absolutely no excuse for this one," Ann said.
The dog was in surgery less than an hour after Ann picked her up, she said.
Ann said this case was a tough one.
"I've been doing this for over 20 years," Ann said. "I work with a lot of embedded collars, a lot of emaciated dogs. This is the worst embedded collar I have ever seen... She smelled like a rotting carcass."
Ann posted more photos of the dog's injuries in the Facebook group, offering a $1,000 reward for information that leads to the owner's arrest. (Editor's note: Previous version of this story said $500, but it was increased to $1,000.)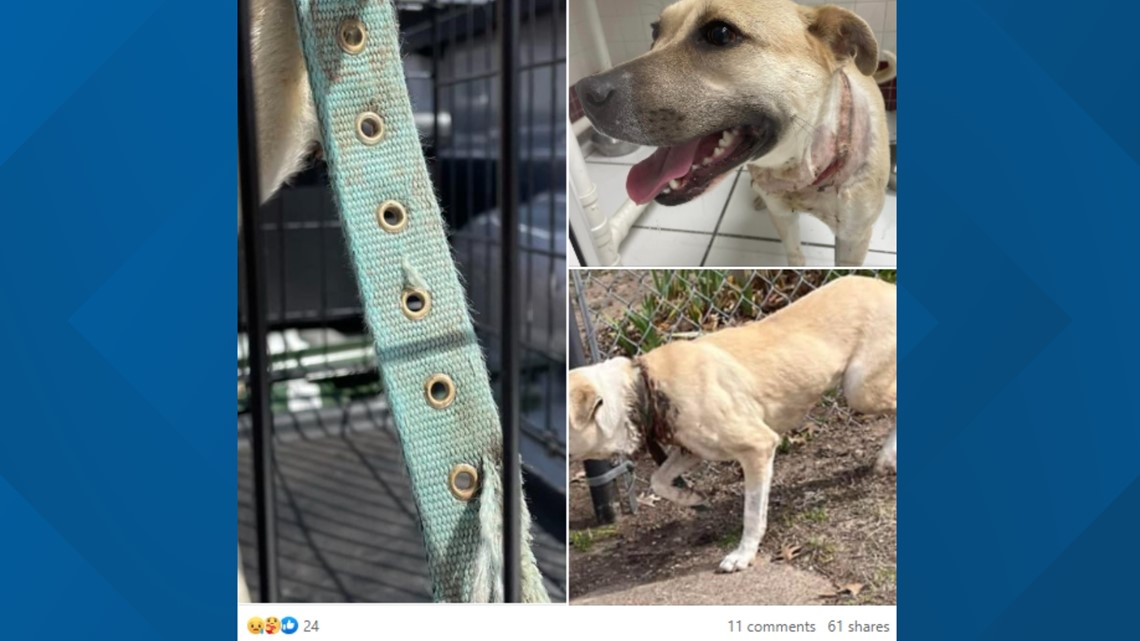 Marie Mendoza is a member of that Facebook group and has 26 animals of her own. When she saw the photos Ann posted, she said she grew infuriated.
"You don't have to be rich to take an animal," Mendoza said. "I have a disability. You don't have to be rich to give an animal a good life. They don't have a voice, you know, you got to speak up."
Sheriff Parnell McNamara told 6 News he isn't backing down from the situation, despite locating the owner.
"We're going to get to the bottom of it," he said. "We're not going to let up on it. We take animal cruelty in our county very seriously."
Ann said she expects the dog's recovery will take weeks. Once she fully recovers, they will work on finding her forever home.
"She'll go to the best home," Ann said.
"I want to thank our citizens for coming forward and making us aware of this case," McNamara said.
Though the owner was located, no arrest was made.
Stay with 6 News as this story develops.