WACO, Texas — As 6 News celebrates 150 years of the Waco Fire Department, we take time to shine light on the four women who represent the only women firefighters in its history.
Unique Barnett, from Austin, was sworn in at WFD in 2021, alongside Mary Duarte, from the DFW area.
Both Barnett and Duarte were apart of the WFD 2021 rookie class known as the "most diverse" class in the departments history. The class included one Asian American and two women, one of whom is the department's first African American woman. That woman just so happens to be Barnett.
"I originally went to school to be a lawyer," Barnett explained. Then, I realized that I didn't want to sit behind a desk my whole life. So I started looking into jobs and public safety. Then looked into fire and it was everything that I loved."
Duarte says that her and her co-workers take their oath to protect and serve seriously and thoroughly enjoy being an asset to the community.
"When you go on those calls, it's in your head that we exist to serve. We're here to help them out. We're here to help them get through this day and make the day better. That's our job," Duarte explained.
Meghan McInaney was sworn into WFD in 2022. Just like Barnett and Duarte, her parents were not that surprised when she decided to become a firefighter.
"My parents were very supportive," McInaney shared. "My dad is actually a retired police officer. They know it's a dangerous job, but they know that I got good company here to watch my back and I watch theirs."
These three firefighters are the only women firefighters at the department, but they aren't the first.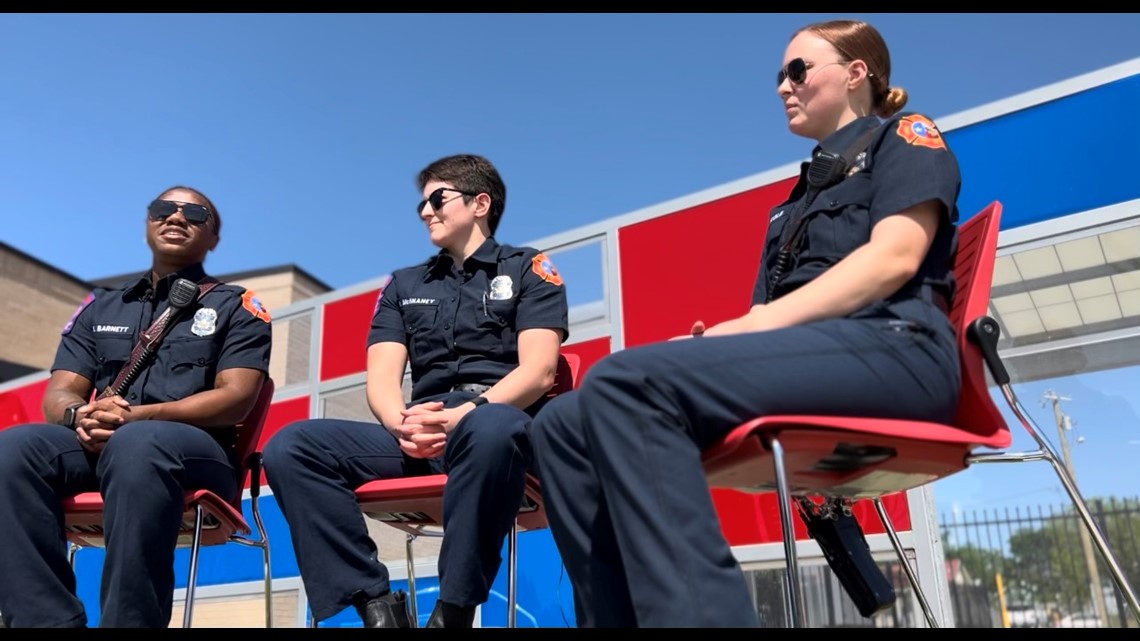 In 1992, WFD swore in their first woman firefighter, Linda Barber. She served with the department from 1992-1997.
While Barber regrets leaving the department sooner than she wanted, she is glad she was able to build relationships with other firefighters that have lasted to this day.
"It was a glorious job and I gained family. I had a lot of big brothers that taught me a lot and were always there to help me. They may have played pranks at times, but it was all in good fun," Barber said.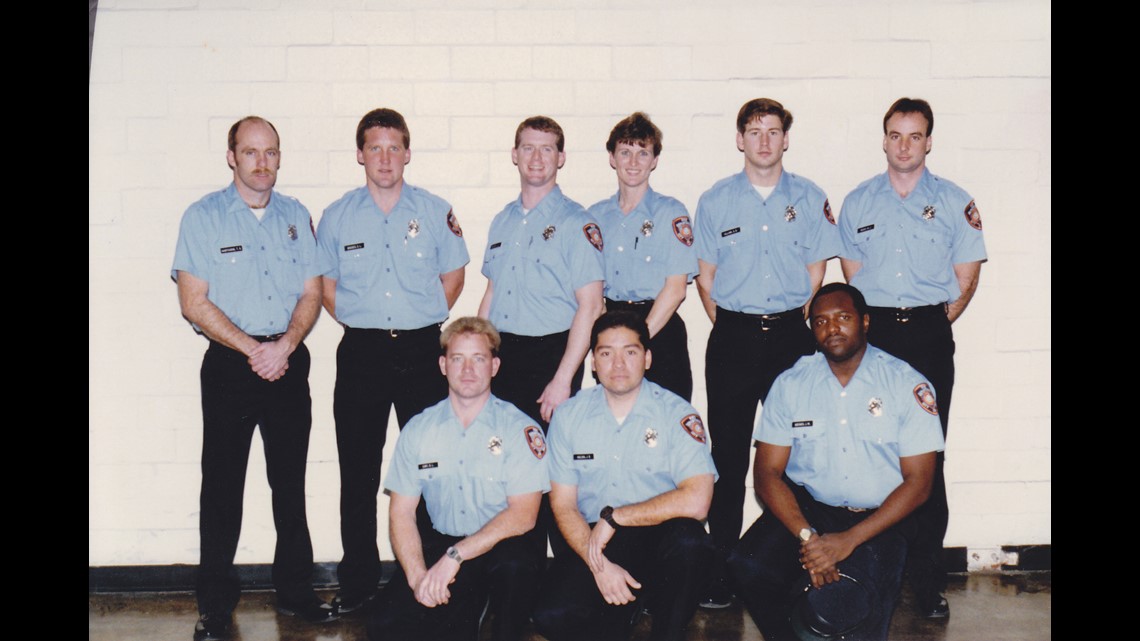 All of the women want people to know that nothing at all was handed to them when training to become a firefighter and they did all of the same training as the men.
If any of them need support, they say they are all there for each other.
"I love that I don't feel like I have to compete with them. I feel like we're very supportive and I feel like that has helped me. I know that if I go up to Mary, she's gonna help me. If I go up to Megan, she's gonna help me and I feel like that's amazing," Barnett shared.
For any women looking to get into public safety, these women encourage them to soak up all of the information they learn early on and be open to learning new things.
"Stay active, ask questions, have confidence and don't feel imposter syndrome," Duarte mentioned.
"We've earned the right to be here," Barnett said. "We're going to do the job just as efficiently as the men are."
"Waco Fire: Portrait of Courage" will air May 24 on 6 News at 10 p.m. newscast as part of special coverage of the Waco Fire Department's 150th Anniversary.